Crying in H Mart, Michelle Zauner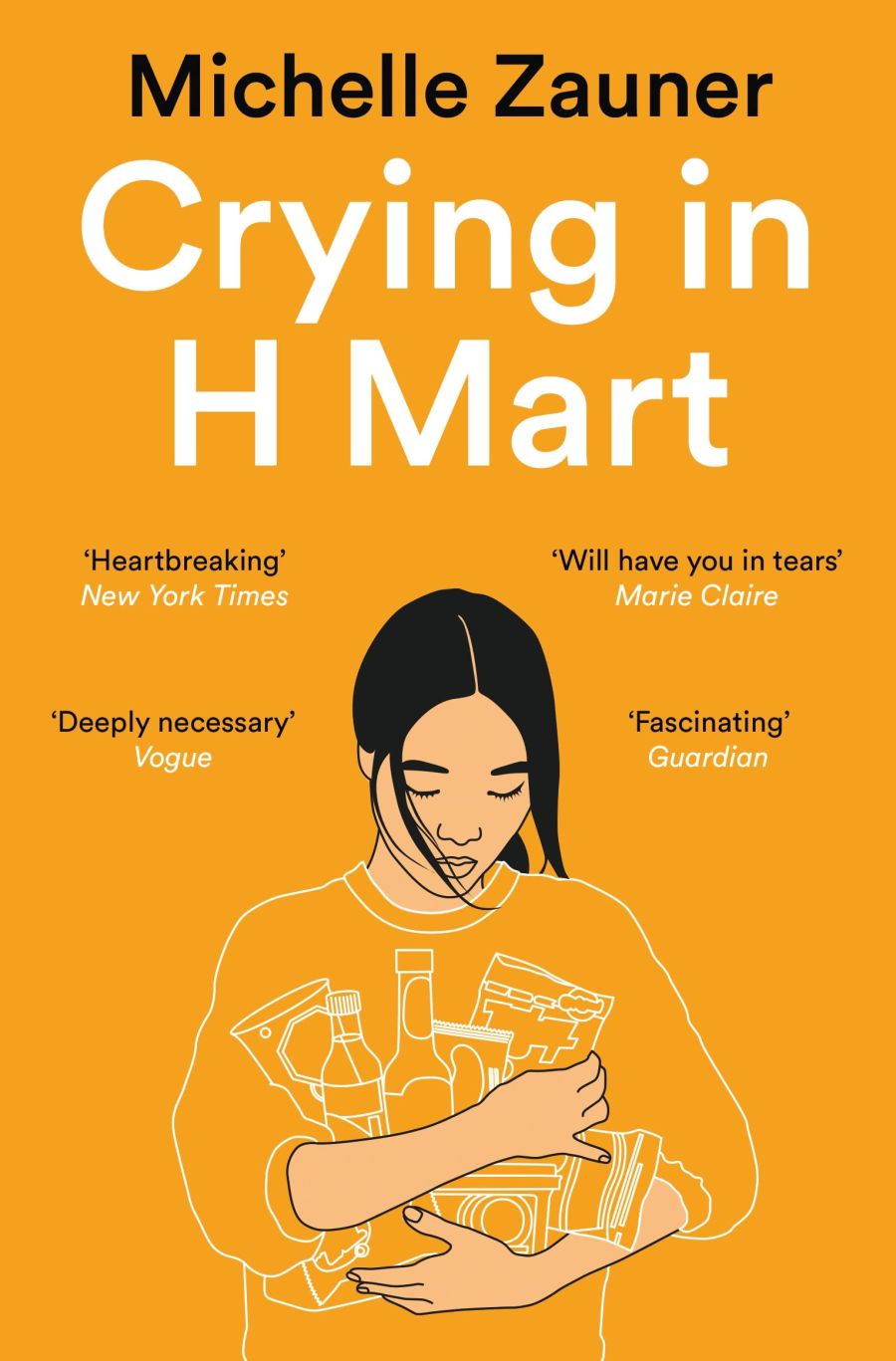 Crying in H Mart is a cult read by a cultish pop star but simultaneously comforting and universal. I was sent a copy for Christmas by my Brooklyn family, who without fail send me brilliant food-related books. As the lead singer of the band Japanese Breakfast, author Michelle Zauner was already a successful musician when she sat down to write a piece for the New Yorker about visiting her Korean supermarket after her mother's death. This essay was such a hit it developed into Zauner's memoir of the same name, which is an account of her Korean-American family, the food that shaped their lives together and Zauner's own search for identity. Is she Korean if she can't even speak the language?
Zauner is an outsider whichever way she looks. With an American father and Korean mother, she is unusual in the US where she grows up. But in Seoul where her mother's family remain, she cannot easily communicate with her aunts and grandmother. She makes some headway by learning about their food, and Crying in H Mart is a fascinating introduction into Korean food, a cuisine I know I love while knowing almost nothing about.
Zauner takes on her mother's idiosyncrasies, the nooks and crannies of her life she cannot hope to understand and the strangers who inhabit it bravely. Spoiler alert - fans of her music will already know that Zauner's breakthrough record was about her mother and her mother's death, and had a picture of her on the cover. She returned to Seoul to play this album and its success led to more music and this book.
She has succeeded in making incredible art and beauty out of death. It makes me feel that if we turn towards our grief and our fears, it is possible to create something new, to understand it and ourselves better, to give people and place greater purpose than before, than would be possible without this sort of deep and conscientious exploration. Zauner manages to celebrate and venerate her mother without cheapening the story or making it kitsch or sentimental. I hope, and expect, it will bring fans of her music to reading and to food writing and to Korean food.
In the UK I've been in plenty of Asian supermarkets but never a specifically Asian supermarket. But Google has just told me there are H Marts here!! On the list.
I don't know where my in-laws bought my copy, probably somewhere like the Greenlight Bookstore in Flatbush.