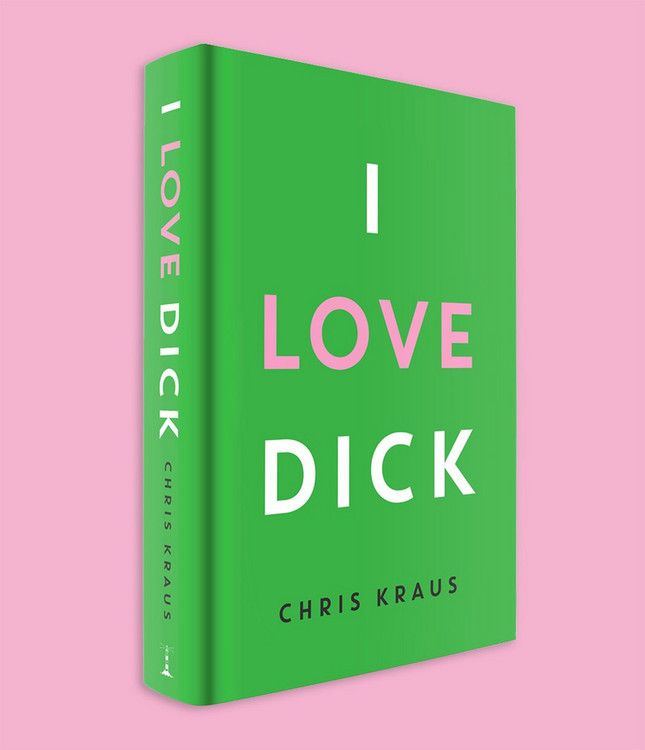 I felt like I'd read I Love Dick long before I had. It was always there, one of those books you should have read if you're a feminist with a pretentious amount of education in critical theory. So inevitably when I arrived at it I was disappointed. Here's Chris (gender-fluid name: tick), married to an older man, and letting his career and some dick of a critic called Dick (spoiler: it's Hebdige) shape her own trajectory as an artist, because of course she's busy doing women's stuff and is undervalued and has never achieved any great success and is close to forty (ouch: now it's personal).

I can hardly read the first section I am so embarrassed for her, as she begins a bonkers experiment sending love letters to Dick as she and Sylvere find their way through their crappy relationship. But as I trudge on, I begin to get it, and see my failings as a reader, an out-of-practise reader, too quick to judge and slow to reflect and once she's trapped me in all her intertextual glory somewhere in the gilded autumn of the Catskills I'm totally on her side.
I have purposefully looked for easy books in recent years, and ignored most which hurt my brain or questioned the novel, and this has woken me up, I hope.
Roger Gilbert-Lecomte, Kurt Cobain, Jimi Hendrix, River Phoenix all suicided but we see their deaths as aftermaths of lives that went too far. But let a girl choose death – Janis Joplin, Simone Weil – and death becomes her definition, the outcome of her "problems". To be female still means being trapped within the purely psychological. No matter how dispassionate or large a vision of the world a woman formulates, whenever it includes her own experience and emotion, the telescope's turned back on her. Because emotion's just so terrifying the world refuses to believe that it can be pursued as discipline, as form. Dear Dick, I want to make the world more interesting than my problems. Therefore I have to make my problems social.
ALSO while writing this review I've realised THERE IS A MINISERIES. And IT'S DIRECTED BY JILL SOLOWAY. And KATHRYN HAHN IS IN IT.
What a time to be alive.
Serpent's Tail, £8.99, 2016 (first published in the US in 1997 and in the UK in 2015)