Kick the Latch, Kathryn Scanlan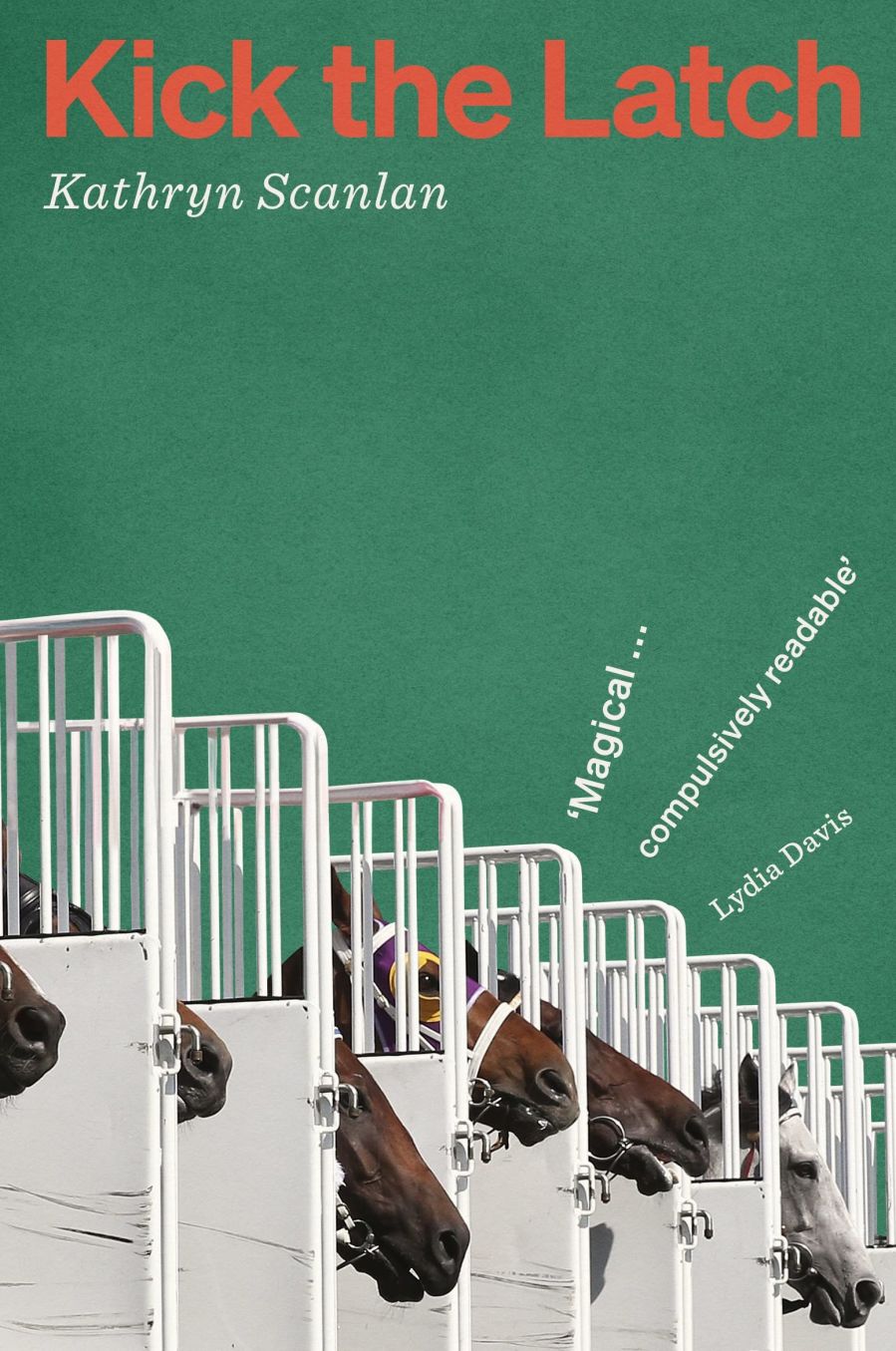 February 2023
It's so rare I read a book that I would recommend to everyone and anyone, but Kick the Latch is such a book. I've even recommended it to my husband, Ben, who doesn't read fiction.
Is it fiction? I believe so, but Kathryn Scanlan's account of one female trainer's life on a US horse racing circuit is compiled from interviews with a real woman, only identified as Sonia. She has written the book from only a few hours of interviews, and it is brilliant - a cult hit that should go mainstream.
I'd heard people talking about it and was wondering about reading it, but held back by my lack of interest in horses. This in turn told me something about where my reading choices are going and the need to peer out of my bubble more - I want to read because books are brilliant and teach me about new worlds, not because they repeat back at me the nasally whines of first world women.

Anyway, Kick the Latch is a masterpiece. I read it for the first meeting of the Margate Bookshop Book Club at the Fort Road Hotel last night, and while some groups apparently found it a bit marmite-y, the ten or so readers on my table all loved it. We had a great discussion about the harshness of the world, how deftly Scanlon creates it, what parts may or may not be true and if that mattered.

Buy it and read it. You're welcome.
Kick the Latch is published by Daunt Books (£9.99) but my new book club is organised by the Margate Bookshop