Oh William!, Elizabeth Strout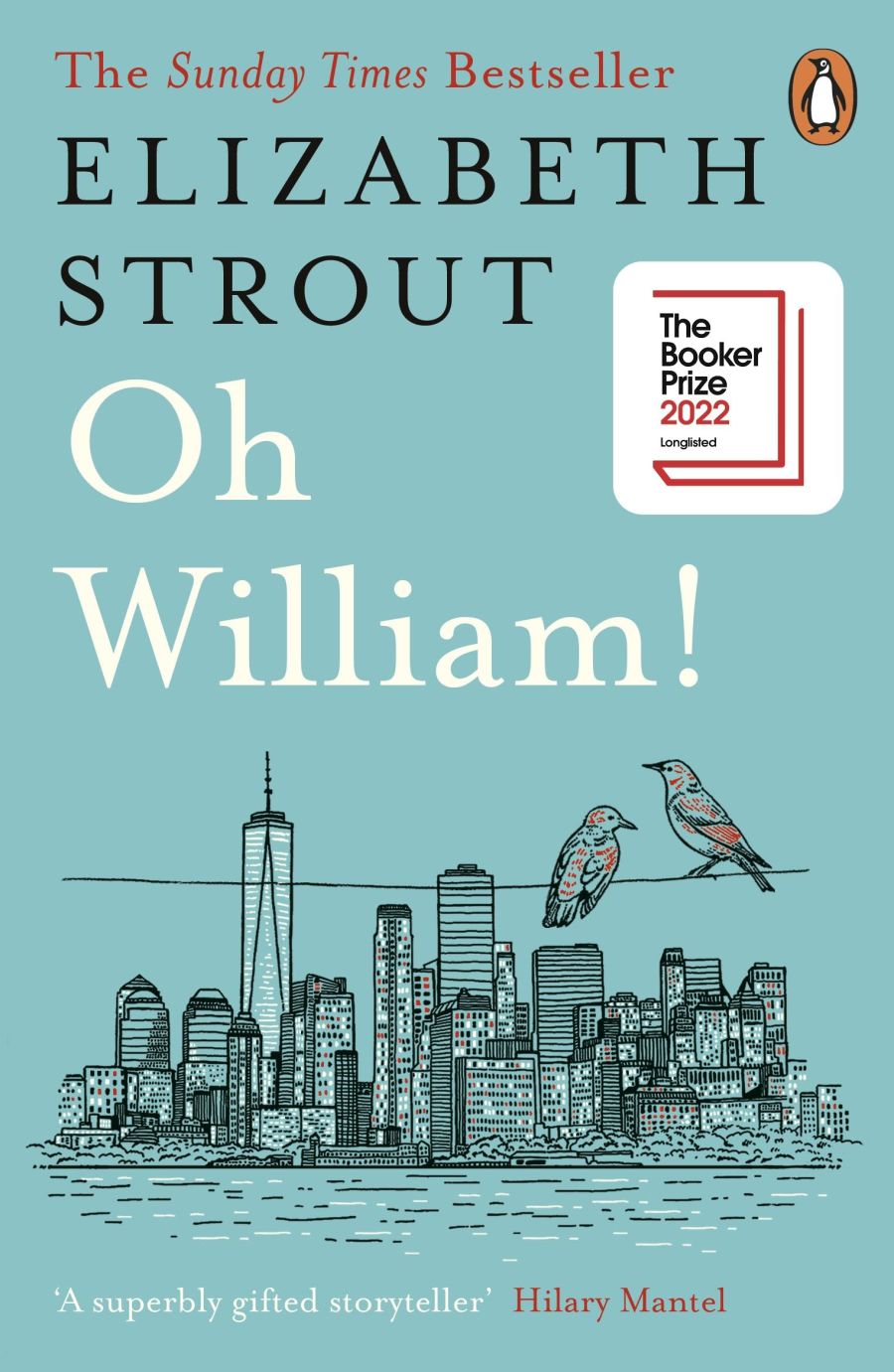 August 2022
Reading any new Elizabeth Strout is like having a conversation with an old friend, an easy, fluid, joyful encounter. But the strange thing is, I can't imagine being friends with any of her protagonists. Lucy and Olive are women I'd love to spend time with, or get a lecture from (on writing or for having done something disagreeable to Olive), but I fear we'd bash heads over the dinner table, as Olive does with most people, or that Lucy would find my privilege hard to digest.

In Oh William! we meet Lucy at 69, grieving her second husband David and on good terms with her first, William, the father of her two daughters and central character of the tale. She describes a number of events that occur in his seventies which rock his whole understanding of what his life is and has been. They're not unusual, in many ways, but specific and tragic in others.
We return to the theme of Lucy's upbringing in extreme poverty - something she reminds us shapes her life and always will - along with the legacy of war, secret lives and impossible choices. All of humanity in a few casual pages. So damn clever! And Strout loves to take you on a gentle stroll, all the while holding your hand and whispering reassurances, before delivering swift blows to the head, and to the soul, when you're least expecting them.
I now, of course, have to re-read Lucy Barton, and I have only just this moment remembered seeing Laura Linney play her at that new theatre by Tower Bridge years back. I haven't even met Amy & Isabelle yet. Can't wait.