Really Good, Actually, Monica Heisey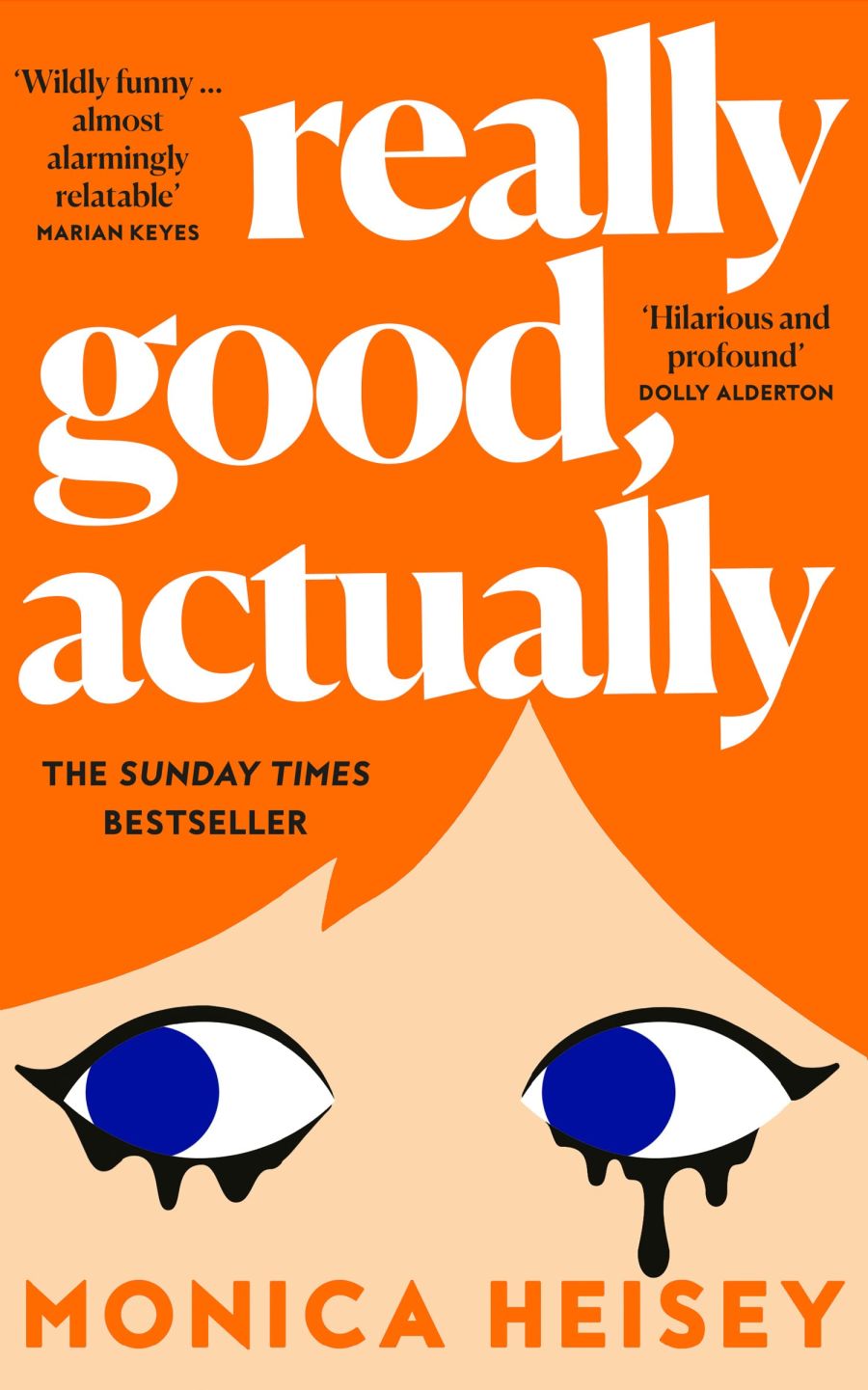 January 2023
This was a comfort treat to myself. January was sloooooooow. Slow to the point of depressing. Slow to the point of disastrous. Slow to the point of deciding there was a good chance I would never be commissioned to write anything, ever again, whether for money or for lunch. So I pre-ordered Really Good, Actually, a debut from comedy screenwriter Monica Heisey, a Canadian in London with the fucking sensational Schitt's Creek on her CV.
And it is….really good! But my reading took a different turn than expected. The 'expected' was a self-pitying duvet day reading my comfort novel from start to finish and eating a lot of ice cream. Instead, I ended up swamped with work after the terrifying drought and worked nine days straight including evenings and ended up with the worst cold of my life.
The duvet day ended up in Bruges, where I bravely journeyed despite my desperate head fog and burning sinuses, grimacing in the passenger seat as Ben drove us to his Christmas present - a weekend away. I felt very lucky (and smart) to have booked a good airbnb at the top of a traditional house in the centre of Bruges, and here I read how Maggie, who was getting divorced in her late twenties after only 608 days of marriage, was 'fine' - 'really good, actually'.
Heisey also divorced in her twenties. The character is not based on her, but obviously she brings this experience to her writing. We meet Maggie at the realisation that her relationship is over stage. We meet her friends and her first steps. The jokes are many and generous, the writing acute and devastating.
There was a point where, stuck in my snotty fever but trying to 'make good use' of the time to read, I felt a bit too enmeshed in Maggie's experience. I wondered if I would ever escape the cold or the airbnb. Would I ever escape Bruges? Maybe my family, sick of me being sick, would never return. I began to wonder if Maggie would ever escape her self-destructive cycle. At that point, I worried if my keenness for her to get on with it and stop sinking into her swamp of Gen-Z humour meant that I was too old for the book, officially too old to enjoy women in their twenties having experiences and feelings and navel-gazing and spending too much time online.
The good news - I am not too old! I dragged myself back from the abyss, or rather I started to feel a little better and Maggie also began to get her shit together. The last act of the book is brilliant. It reminded me of the way Fleishman pulls together like a slap around the face with a wet fish. Maggie is dragged through a ditch backwards, spun on an extra dry cycle then spat out onto the very busy freeway of her car crash life.
Inevitably, like me after my cold, she lives to tell the tale.
I bought Really Good, Actually by Monica Heisey from the bad place, because it was only £7.49. Sorry not sorry