Small Things Like These, Claire Keegan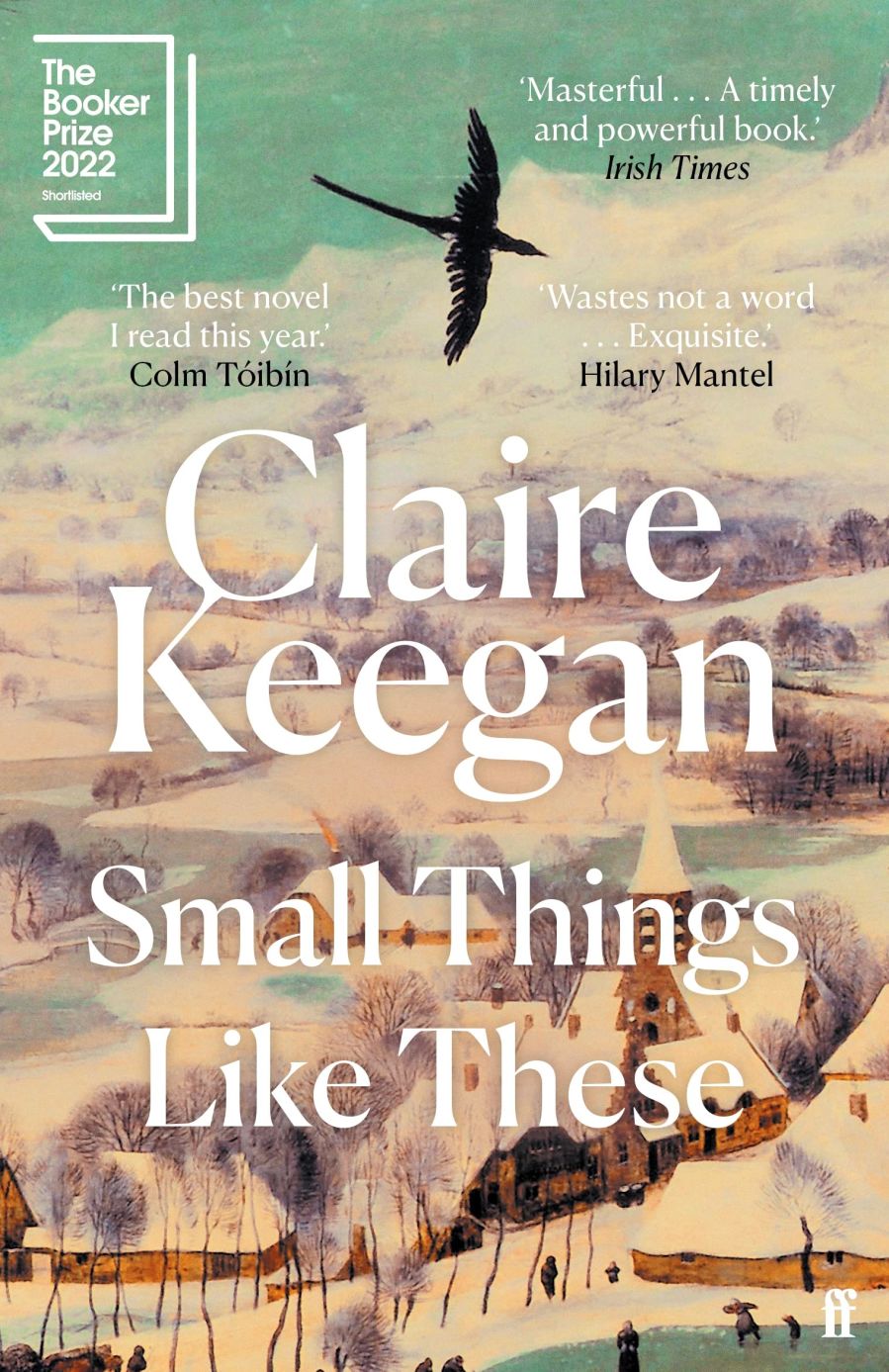 April 2023
A sharp and brilliant novella about the long arm of the Catholic church in 1980s Ireland, although the setting makes it seem more like the 1940s. Small Things Like These was shortlisted for The Booker Prize in 2022.
It is Christmas Eve in a small County Wexford town and the coal merchant Bill Furlong considers his life, and the modest fortunes he's encountered along the way, as he delivers coal around the town and prepares for Christmas with his wife and daughters.

One of his customers is the convent, which has a school - the only good school around, and he has five daughters. But there have always been rumours about what goes on up there - stories of girls, which of course the reader connects with the infamous Magdalene laundries, institutions now known to have imprisoned tens of thousands of 'fallen women' and stolen their babies, up until very recently - as late as the end of the twentieth century.
It is this recency that I found so chilling. We like to believe these things in the past, certainly when they're as geographically close as Ireland. But even if these laundries have been closed, we're surrounded by bigotry and miscarriages of justice, however civilised a face Britain tries to pull over itself. This week, for example, parliament passed an asylum bill shredding the rights of anyone arriving in the UK after fleeing persecution at home. We don't learn.
Small Things Like These evolves into a night of reckoning for Bill Furlong; like everyone else, he relies on the convent for work, education, protection. And as it has been for centuries, the convent relies on the town to remain fearful and obedient.
I am lucky enough to have another Claire Keegan, Foster, to read on my summer holiday. She has rightly received plenty of attention since these new Faber editions came out and the Booker shortlisting, and I'd say her writing has that rare quality of being so brilliant and universal it should appeal to everyone.
I bought my copy from Book Bodega in Ramsgate (Faber, £8.99). You can support independent bookshops online at Bookshop.org