The Camper Van Cookbook, Claire Thomson and Matt Williamson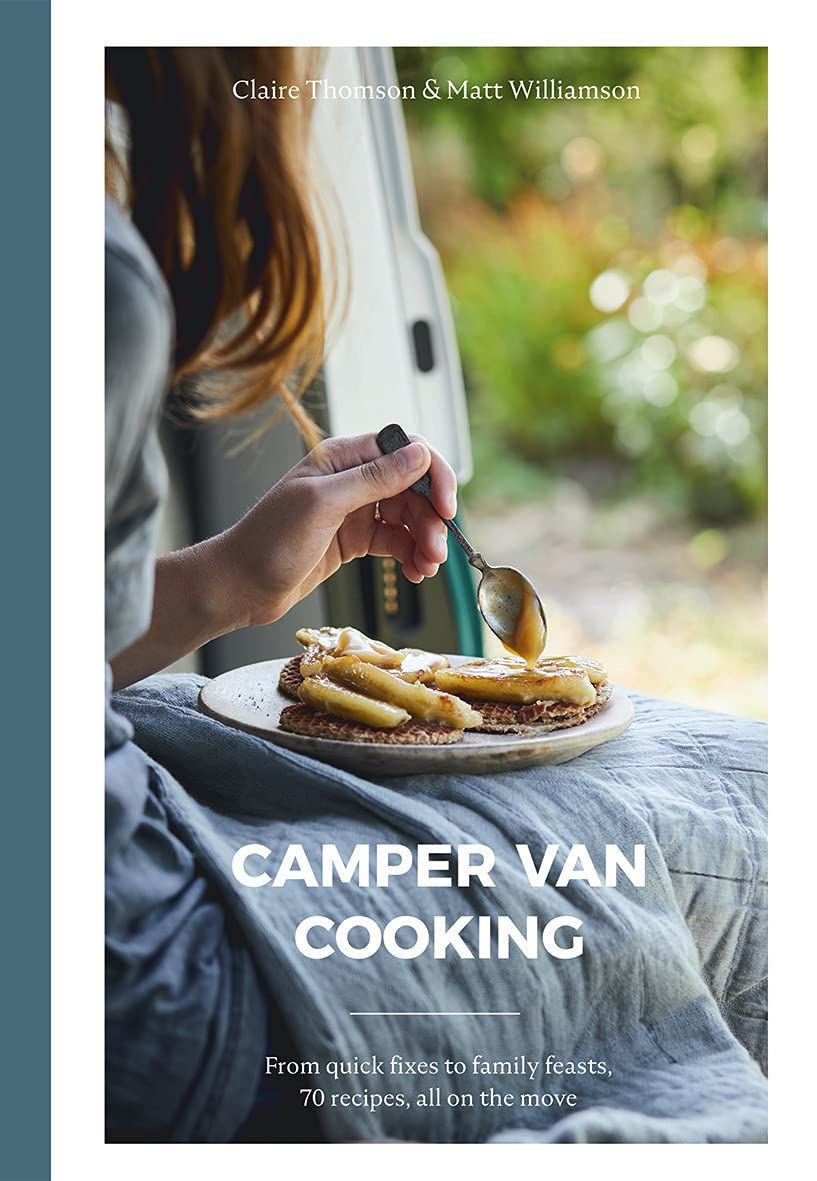 Loved this cookbook and bloody wish I had a camper. In the meantime I'm making do with dreaming up what to cook on my next camping trip, although with two washout (but fun) camping weekends under my belt already for 2021, I'm probably done until next year.
Claire told me much of the book was more ideas than recipes, showing us how to come up with creative adaptations of anything we'd usually cook on a hob. I'm most looking forward to the toasted teabread sandwiches smushed together with chocolate buttons.
You can read my piece here
And buy the book here (£20, Quadrille) - all her books are excellent by the way, if you've mouths to feed and want food that is big on flavours and low on finickiness