The Cost of Living, Deborah Levy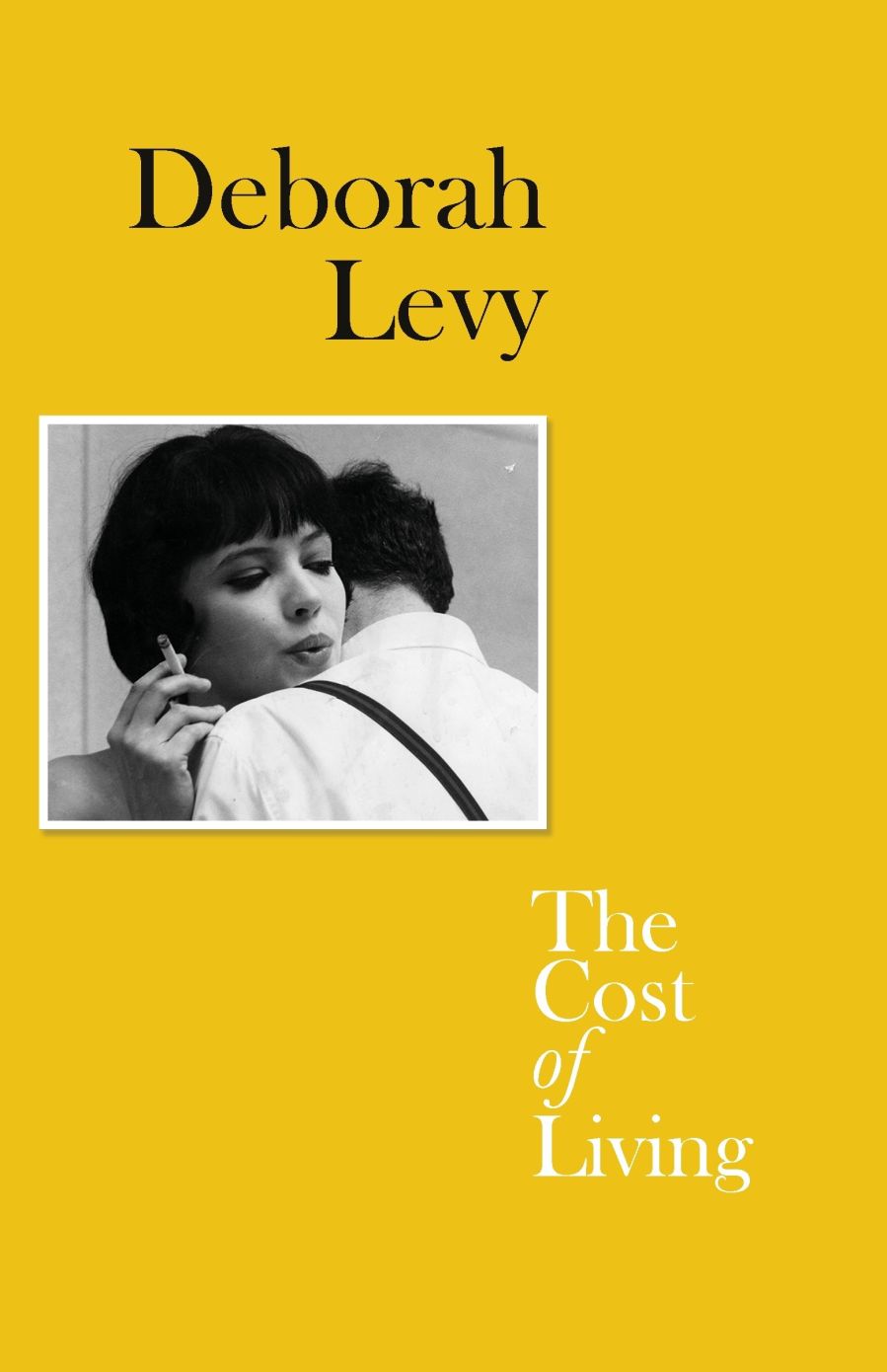 Living, reveals Deborah Levy in this the second of her 'living memoirs', comes at a very high price indeed. So you'd better make it worth everyone's while.
This is an account of how she survived after an act of bravery, which was to leave her marriage of several decades while in her late forties and with two young daughters, to seek a full and true life outside the safety of matrimony and the family home. It is a precise yet exuberant story. Levy is never self-pitying or boastful, and she does make her break for a new life bloody well worth everyone's while.
She manages the early practical complications of moving to a crappy cold flat in a block on a hill by buying an electric bike which she can load up with groceries and buzz up the steep slope on. While grieving for her former life, her mother dies and she has more grief to manage, so she takes her mother ice lollies, makes roast chicken for her daughters' friends and drinks wine at glitzy literary parties and with feckless male friends. I can well imagine her bursting into the Turkish shop where she bought the rare brand of lollies and sharing her life story with the brothers who ran it, and becoming their lifelong friend.
All the time she is writing, writing, writing, in an austere shed loaned to her by a sympathetic friend. The pressure to pay bills is a boon for productivity, and she writes novels such as the Booker shortlisted Swimming Home and critically-acclaimed Hot Milk. She is seeking freedom, as Simone de Beauvoir was, but with the unfortunate appendages of an ex husband and children.
"To separate from love is to live a risk-free life. What's the point of that sort of life? I was living in the Republic of Writing and Children. I was not Simone de Beauvoir, after all. No, I had got off the train at a different stop (marriage) and stepped on to a different platform (children). She was my muse but I was certainly not hers."
Part of the problem is that her way of surviving this new stage of life is necessarily rooted in the domestic. She has no choice but to provide a home for her children and a safe space for work for herself. If you have an office to go to, you can hide there, amongst the syntax of office life. It would be easier to become a modern day de Beauvoir, during work hours at least, but when your home is your office and your life your material, the challenge is even greater.
Who knows if you can ever be free to really work once you've had children? Levy shows you can produce plenty of great work, but that the process of getting to a workspace is as much of a toil as anything you produce there. I suppose the point is not to give up, as with life in general, and as Levy and her friend Rachel Cusk didn't (I wasn't surprised to read in an interview with Cusk that they spend time together. It made sense, for me, to read their books consecutively, but have my overall choices of books this year have been too narrow, content-wise? So much introspective, and very funny, wonderment at the intricacies of being a woman and a mother. Maybe if I read more broadly, I'd see more broadly in this sense, as well as through a diversity of voices. But then, this is what I'm interested in at this stage in my life.)
"When a woman has to find a new way of living and breaks from the societal story that has erased her name, she is expected to be viciously self-hating, crazed with suffering, tearful with remorse. These are the jewels reserved for her in the patriarchy's crown, always there for the taking. There are plenty of tears, but it is better to walk through the black and bluish darkness than reach for those worthless jewels."
Buy The Cost of Living (Hamish Hamilton, £12.99) or wait until the paperback's out on 7 Feb 2019