The Days of Abandonment, Elena Ferrante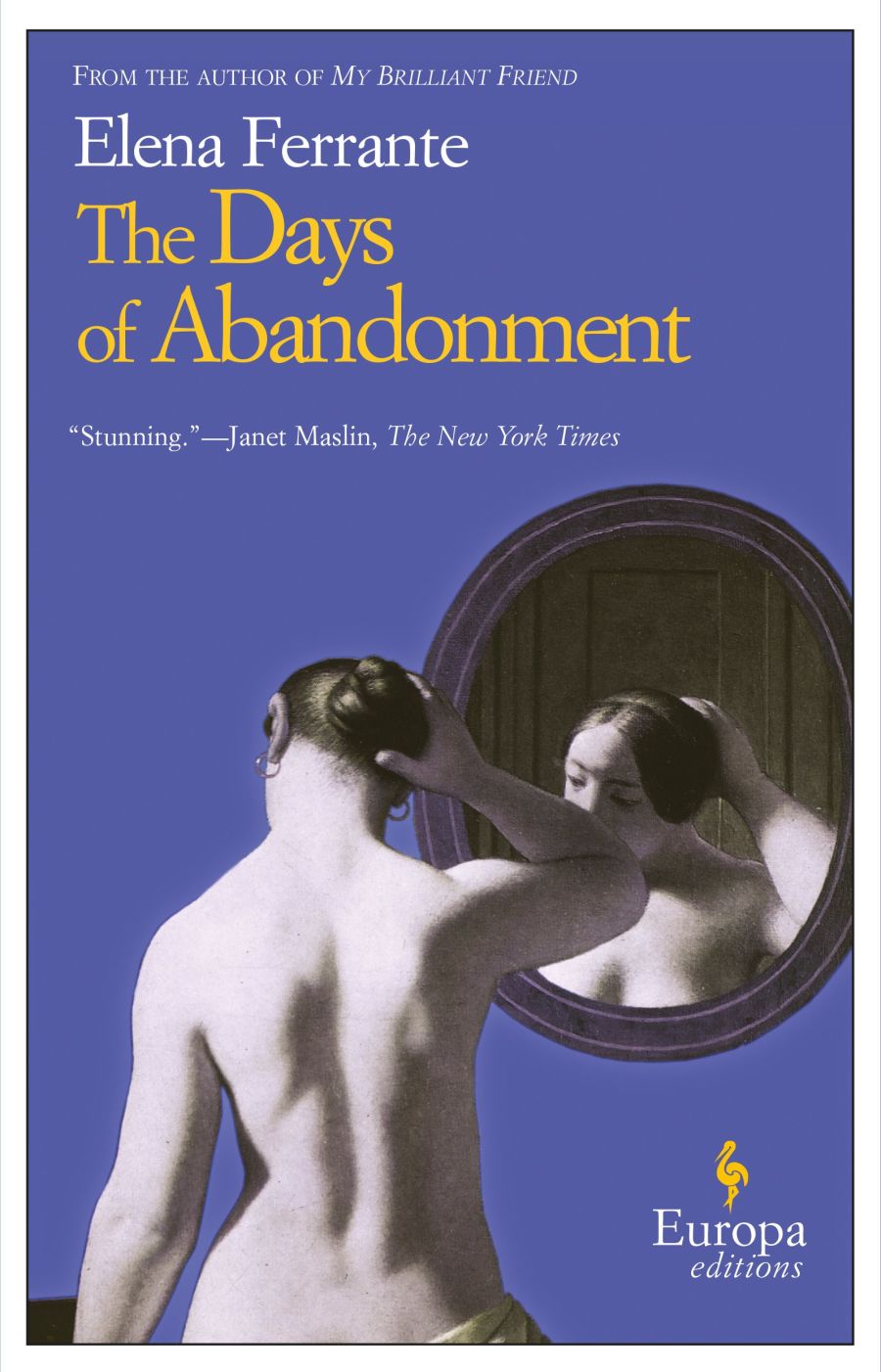 I am so excited when I get my hands on this book that I stroke it and keep it by my bedside for a few days before starting to read. It was first published in Italy in 2002, before the four 'Neapolitan Novels' that made Elena Ferrante an international bestseller, and it feels darker and more experimental.
Its subject has a narrow focus compared to the wide-ranging Neapolitan series (which starts with My Brilliant Friend and charts the lives of two women and an entire neighbourhood, and their socio-political background). In The Days of Abandonment we have only the life of Olga and those close to her: her children, her husband who leaves her at the beginning of the book, a few friends. She stays almost entirely at home, or very close to home, the story pivoting around her fear of leaving and losing the family home, and then her terror at being trapped within it.
Ferrante is so honest with her language. She will weave a beautiful and delicate frame for her character then tear it down with them hanging from it, by a torn nail, as she describes their crudest bodily actions or base thoughts.
On the back of my copy is a quote from the director John Waters: 'The best angry woman writer ever!". It could be the best compliment ever, but why the exclamation mark to undermine the idea of an angry woman writer, or suggest it's a funny thing when maybe John Waters meant it as only a brilliant thing?
I don't know. I draw parallels between this and The Vegetarian, for its very close analysis of a woman in crisis.
The Days of Abandonment by Elena Ferrante (£9.99, Europa Editions)