The Most Difficult Thing, Charlotte Philby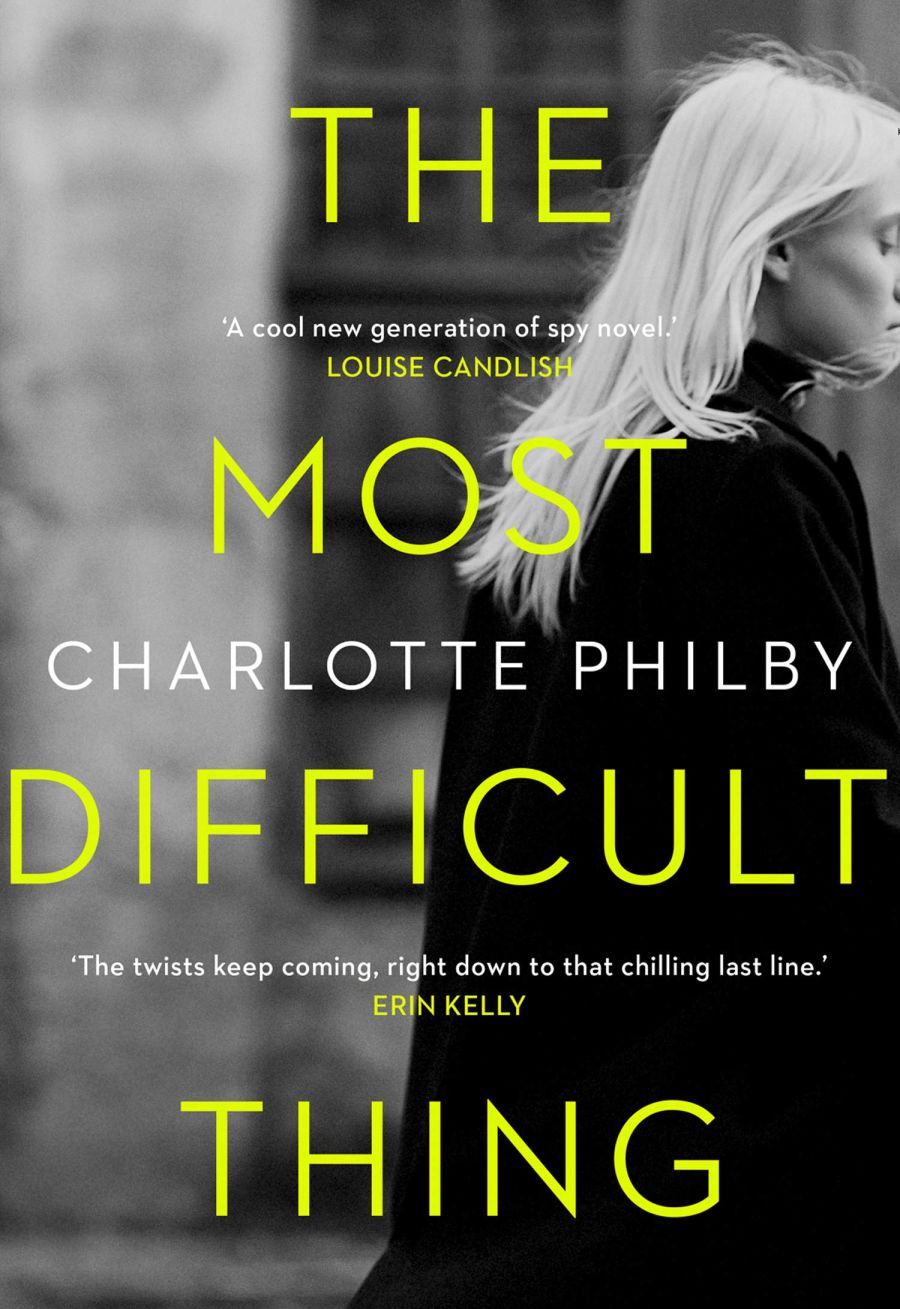 I've done some worrying that I have made my own book too familiar, and too easy. Writing the thing is a fucking slog most of the time, it's not gushed out of me as many writers say their words do, more like I've had to stick my fingers down my throat and drag it forth, clean off the bile and pick off the shreds of sweetcorn to get to anything worth having.
To make it easier I have set it in familiar locations with some familiar characters, and I worried if I'd done too much of this. Was it even fiction. Because of this I immediately loved Charlotte Philby's debut spy thriller, which took me to the smoking room of The Independent in South Quay in the early 2000s, the Crown and Goose my much loved Camden local, and even The Good Mixer.
I used to work with Philby and shared the odd fag with her in that grotesque smoking room. Can't imagine now sitting in a ventilation free fag den then going back to sit with my non smoking colleagues without having a shower and a change of clothes. Charlotte is incredibly bright and conscientious as well as being tres hip and a tornado of energy. She already has a slew of sequels lined up to this book, which comes out next week (early July 2019).
She also has a convenient surname for a spy scribe. Kim Philby, the high ranking British intelligence agent and member of the infamous Cambridge Five, Britain's most reviled spy ring, was her grandfather. He handed information to the Russians, ran other spies, and defected to Moscow in 1963, dying there in 1988. Charlotte has used this connection expertly to publicise her book, and why wouldn't you? It's a name which has been remarked on her entire life, may as well put it to some use.
The Most Difficult Thing is a smartly observed page-turned with an intricate plot and plenty of big questions hanging over the taut intrigue. What would it take for you to walk out on your family? On your children? On your life?

I bought a super cheap Kindle copy but the hardback is really good-looking