The Paris Wife, Paula McLain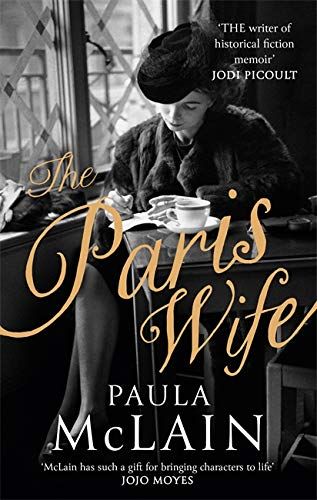 The Paris Wife is a moving portrait of the love, marriage and eventual divorce of Ernest Hemingway and his first wife Hadley Richardson. I have read some but nowhere near all of Hemingway's novels and know of his time in France and Spain but knew nothing of his personal life except that he was part of the radical creative set which Paris is famous for sheltering through the 1920s.
The story is written from Hadley's perspective, with brief interjections from Hemingway to fill in when the reader needs a steer; in fact Hadley's innocence or lack of guile made it difficult for me to get on with her voice in the early part of the book but soon the story becomes too enticing and her intimate view on Hemingway's development as a writer and as a man addictive. The pair met and married within a year when he was only 21 and she was nearly 30. They moved to Paris when Hemingway found his feet as a writer and made many friends while Hadley supported him in everything. He had an affair with her best friend and they divorced after five years, and The Paris Wife's account of their split is stunning and devastating. McLain allows it space to unfold slowly, as all real breakups do, and my heart fell out of my body confronting the pain and shame Hadley endured - which is the soberest cherry on a cake of a book which makes clear that however much fun and freedom some women had a century ago, they still had to put up with the status of second class citizen.
It made me want to re-read Hemingway, especially The Sun Also Rises about their trips to the bull running in Pamplona. He includes all of their group in this novel apparently, apart from his own wife.
The Paris Wife