The Shortcut Cook, Rosie Reynolds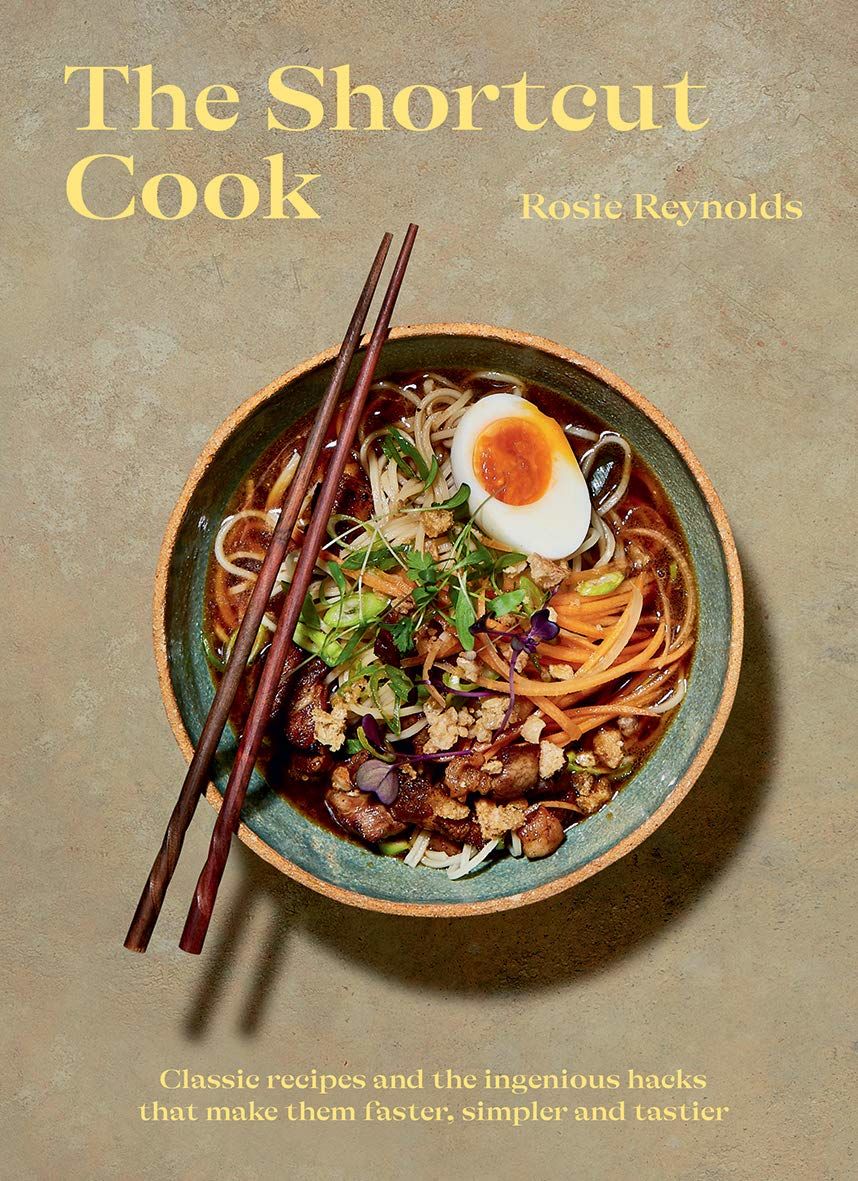 The year I began writing these half-assed reviews I didn't include cookbooks for a number of reasons. Firstly, as the now-incorrect name of this page is 'Fiction' I wanted to focus on reading fiction, which I'd overlooked for some years because the non-fiction books I read for work - and cookbooks - along with very long hours at work, and out partying, and reading newspapers and magazines seemed to take precedence. And there was that MSc I did in International Relations for which I had to finally get my head around the festering dreams of Liberalism so I could use the word Neoliberalism at work with confidence.
There are many cookbooks which were stories rather than collections of recipes, and this trend has grown in the past decade, but having read so many books about food while researching a book on the history of British food, I decided I needed to give myself the space to read proper fiction.
This began to get complicated pretty quickly; I still had to read cookbooks for work (and wanted to). I might spend a few days reading one, or wading through murky non-fiction. I soon realised I was never going to get my numbers up to fifty-two books in the year if I didn't include these. So now I am including all kinds of book, but - and this logic is incomparable - only if I can be bothered.
This brings me to this mid lockdown piece from The i Paper about kitchen shortcuts, pegged to a book called The Shortcut Cook by Rosie Reynolds. I spoke to Rosie about when and why and how to cheat, along with Alan Rosenthal, author of Foolproof One Pot (I could eat his braised squid with preserved lemon most days).

Read the online version which is longer and has all the details on the books.