The Sisterhood, Daisy Buchanan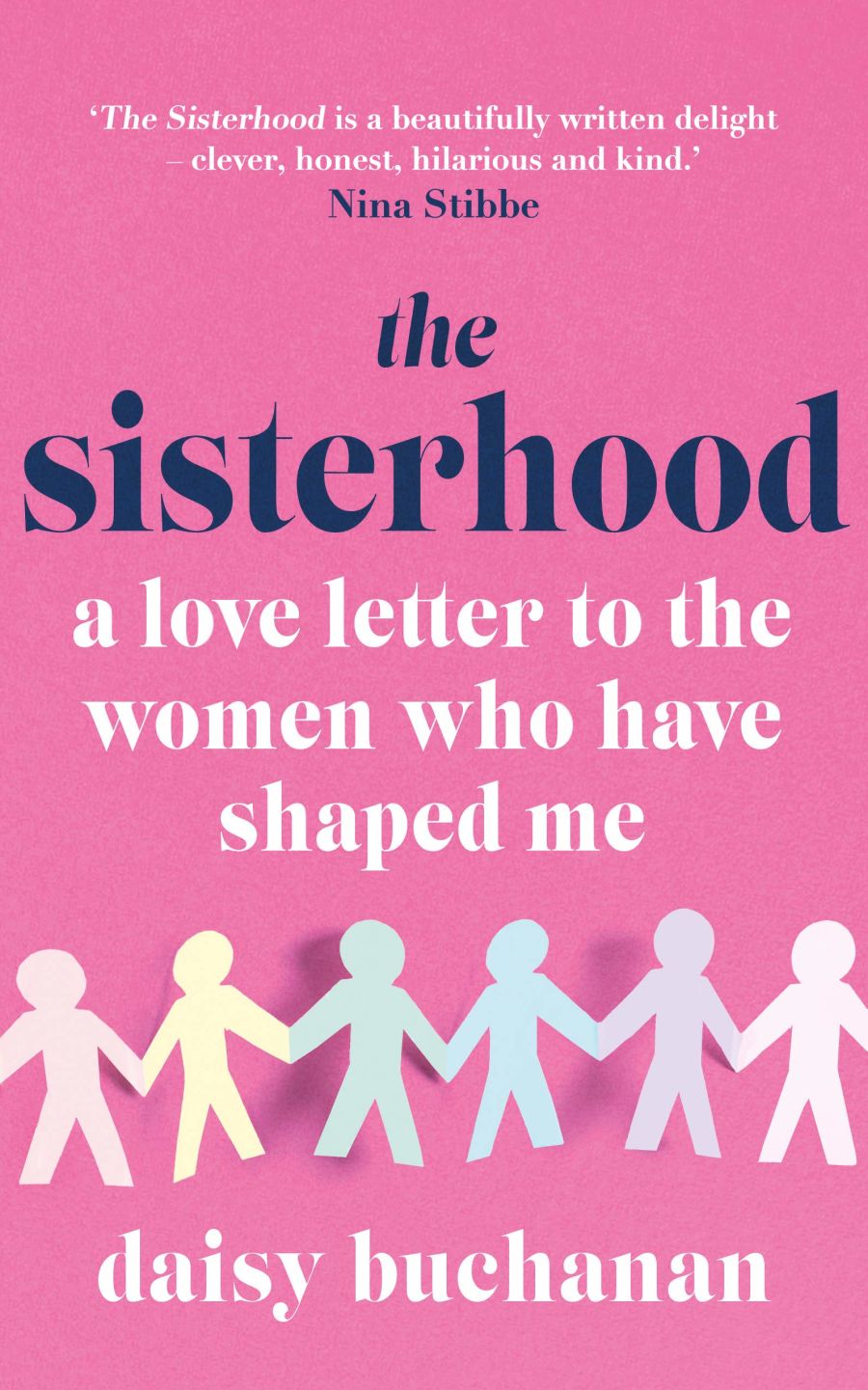 As a female features hack I feel I should have read more of the many memoirs by young women out at the moment than I have. I recently rewatched Eat, Pray, Love if that counts. It was completely brilliant a bottle of red down, and reminded me of when I read it while travelling to Thessaloniki on trains that got crappier and emptier and spookier as we hurtled east, past Budapest then Belgrade. I vomited every morning on that train. I later learned my chi was mixed up, mad marathon Mike had given me some for the journey as I was suffering almost total exhaustion, but I'd been opening it up in the wrong way…anywaaaaaaay that's a decade ago and explains largely why I've not been reading all of these books, each hooked to a revelatory experience of running, swimming, chanting, baking etc. – I am no longer in the target demographic.
But I read this one because Daisy lives in Margate and is a friend of a friend so I went to an event she was speaking at. Plus I have sisters and am writing about them (about sisters, not about my own sisters) as well. What's more Daisy doesn't promise in the blurb that has conquered life and is now the best person in the world because she has gazed at her own navel and the navel of all of her sisters.

She is incredibly lucky because she has five sisters, though less lucky in that she's the oldest, and at times seems to bear all of the available crosses for each of the sisters. She approaches being a sister as diligently as she does writing (at which she is brilliant: hilarious, thoughtful, learned, rigorous) and survives with her winning wit and hilarious self-deprecation, along with lashings of love for her siblings.
I found The Sisterhood much more emotional a read than I was expecting. Daisy speaks so directly to her readers and it works as an advice book to alll women and young women, speaking to them about growing up and having relationships with your families and sisters, as well, of course, as relationships outside of the mothership. This reminded me that I'd written a similar book at 29 that my agent changed her mind about literally on the day she was taking it to publishers. I was, obviously, devastated at the time but not mature or resilient enough to push on it. I met a few more agents, wrote another non fiction book which wasn't published, this time after making it to a publisher and then falling foul of a head honcho returning from maternity leave, and I pretty much gave up, not on writing but on attaching my name to anything. I became a back office person and have hidden there ever since.