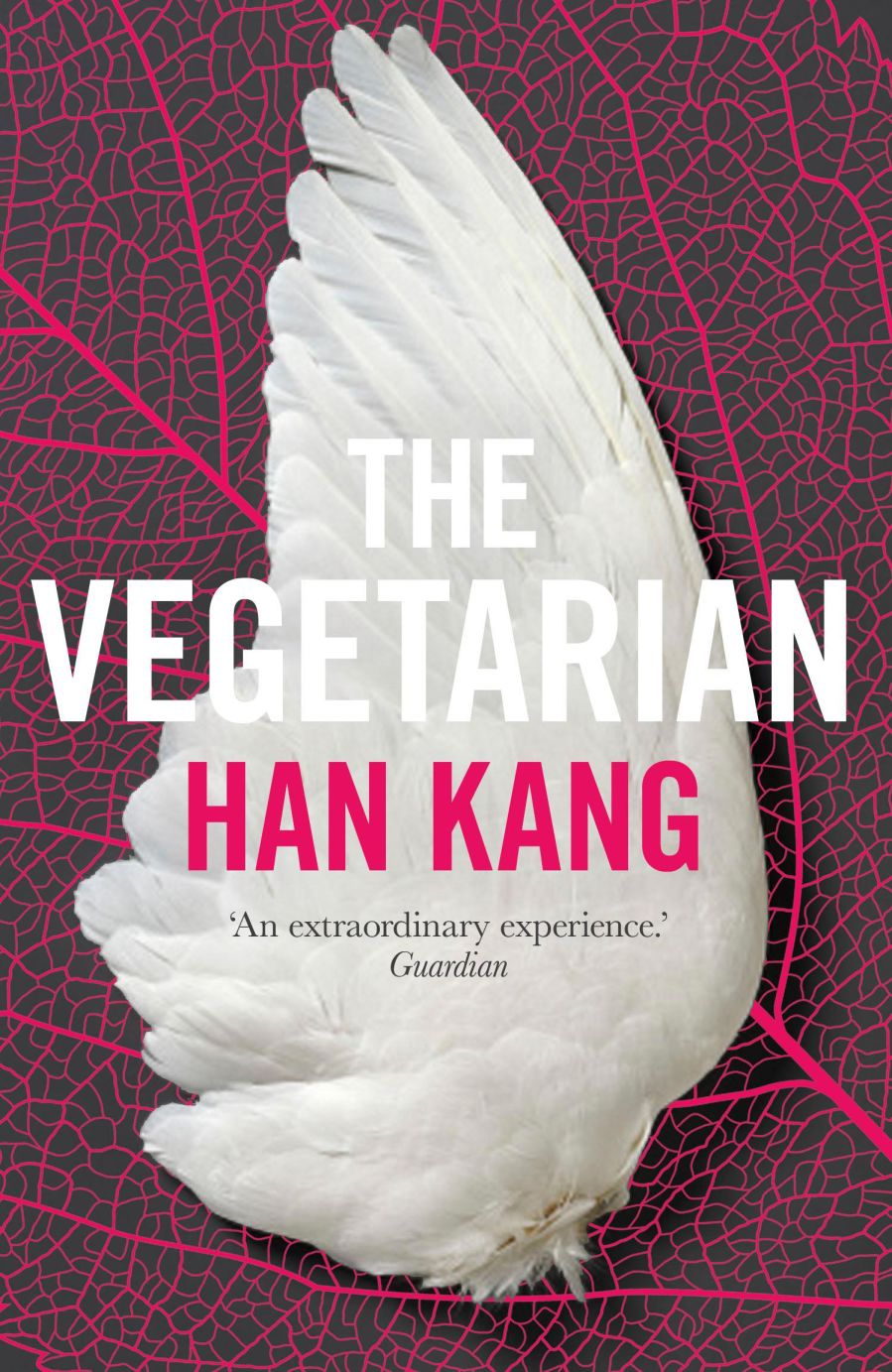 Disclaimer: I read this near the beginning of the year, before I'd decided to do short reviews of everything I read, so don't expect much. I did expect a lot from The Vegetarian however, as I've seen it in so many must-read lists.
On the back of the book it says "A darkly beautiful modern classic about rebellion, eroticism and the female body. One of the most extraordinary books you will ever read." It is certainly beautiful and extraordinary. The protagonist, Yeong-hye, is a young Korean woman who tells her husband and family she is becoming a vegetarian. For such a carnivorous culture, this is presented as the ultimate rebellion, and they are ashamed by her and violent towards her, but nothing can sway her silent dissent.
The plot is laced with many small acts of hideous violence towards Yeong-Hye, from different men, as we hear the story from her husband's and her sister's husband's perspective, who makes a highly erotic piece of performance art out of her body, which he has developed an obsession with.
I'd very much like to read this again as it needs a closer reading. I felt like I was scraping the surface of an incredibly rich portrait. The story is sparse and told simply, but the language has many textures. The societal attitude towards vegetarianism is not the same in the UK as in Korea, but you could replace this transgression with another, perhaps someone changing gender or faith, to show how society deals with ideas that don't fit into its matrix – they denouncing it as madness and seek to eradicate as it still so often the case with difference.