Today Will Be Different, Maria Semple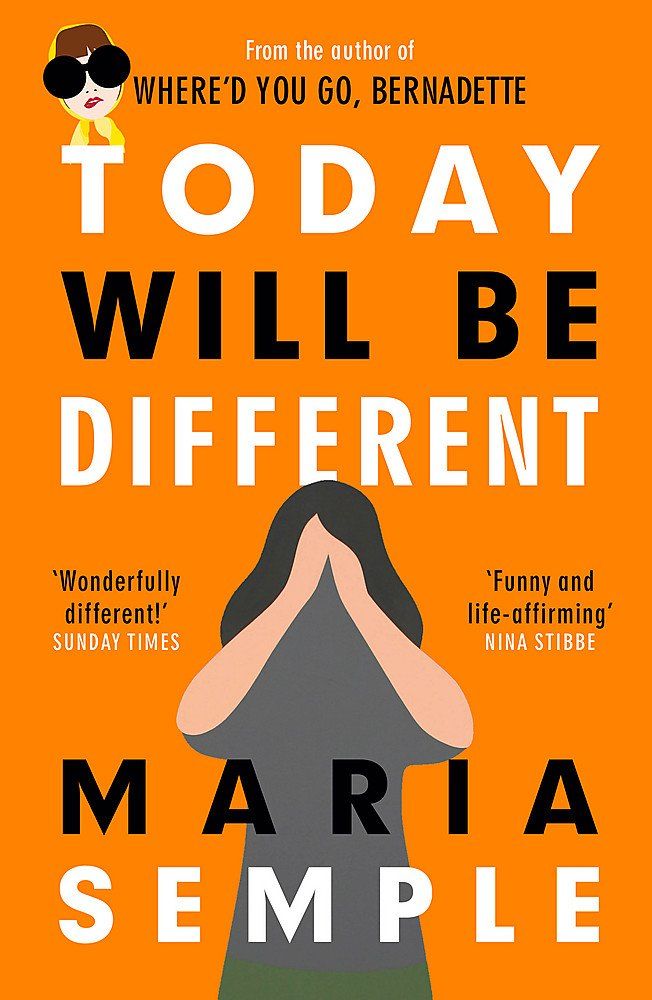 A riot of a novel which pulled me along at breakneck speed, leaving me devastated when it was all over in a single weekend.
People had suggested this to me as a great example of an unlikeable heroine, but it pains me that the protagonist Eleanor Flood is thought of as so unlikeable when I experienced her as a woman in the world who sometimes has bad thoughts and doesn't pull off life perfectly. Wow, how unlikeable. Maybe it's my problem that I suspect saccharine characters (and people) of much worse than honest ones like Eleanor.
I think we've all woken up and promised ourselves that 'today will be different'. We will do things differently and get different results which will be better and brilliant and worthy and kind. But when our cynical protagonist sets out to do the right thing by nice people on her average Seattle day, trying to be a good parent and wife and pretend she is writing the graphic novel she's been avoiding writing for years, a slew of truly unexpected obstacles block her path. These include a visit from her former intern, a missing husband and a bizarre brother-in-law who feels straight out of a gothic horror.
The one liners come so thick and fast they almost make up the whole book, such is Semple's talent. Reading Today Will be Different feels more like clinging on to the back of a kitesurfer to save your life than settling in with a cosy read, and is all the better for it. Her observations on middle-age, motherhood, suburban life and ugh the entire fucking drudgery of all this are SPOT ON. For example: "Who feels sexy during the slog of motherhood, the middle-aged fat roll and flattening butt? Who wants anyone to see them naked, let alone fondle their breasts squishy like bags of cake batter, or touch their stomachs spongy like breadfruit?… Me, that's who, if I don't want to get switched out for a younger specimen."
I only wish I had the first clue how to create characters this wicked and brave.

I bought a secondhand copy on Amazon which came to me from Goldstone Books