Trick, Mirror, Jia Tolentino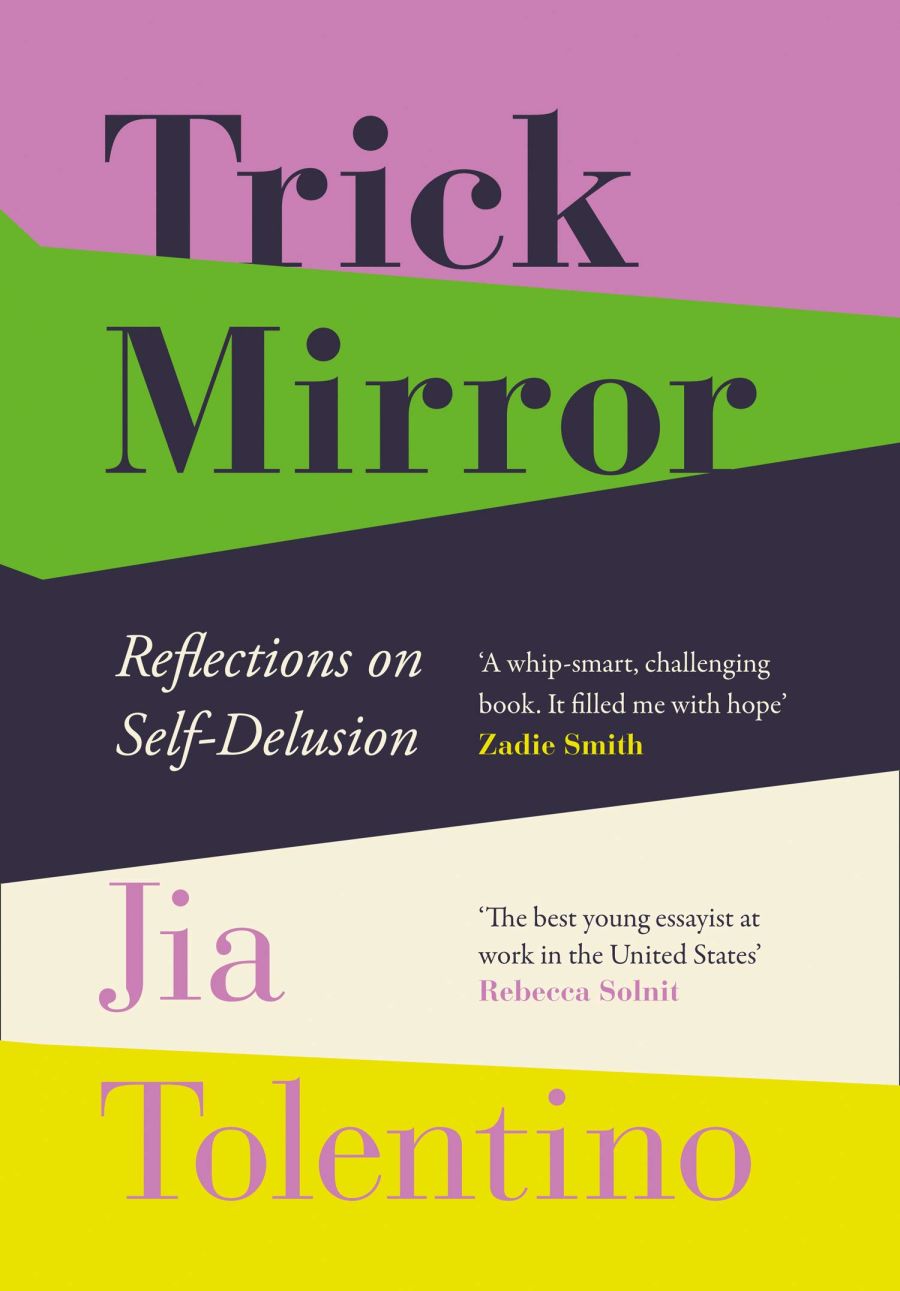 This was the first book I picked up during the pandemic - as in at the point when we knew it was happening, that it was here and that both the best and worst case scenarios were fantastically ugly. Reader: I couldn't handle it. Jia Tolentino's writing is acute, referential, specific, and there we were all falling through space.
But time went on, and everyone kept going on about how great Trick Mirror is. Tolentino is a successful journalist currently on staff at the New Yorker and the essay collection Trick Mirror is her first book. It isn't a memoir but it does draw deeply on her own life - growing up in a Baptist community in Houston, Texas (though she is Canadian-American with Filipino parents), taking part in an early reality TV show, the (largely accepted) rape culture at her university, internet culture and the much-shared Always Be Optimizing, which skewers the ongoing quest to achieve and acquire, in particular if you're a woman who must worship at the altars of athleisure, barre and kale to reach your ideal state. The subtitle explains more: "how we became suckers for the hard labour of self-optimization".
I am writing this far too long after reading - I circled back to it in March 2021 and it is now October - to offer any useful analysis of the individual essays - but I think about them often and look at the chunks I screenshot on my phone, excerpts about the difficult women and pure heroines whose narratives have spun webs around us and everything we do. I was reading the college campus exposé when Sarah Everard was murdered, and there's no glee to be extracted from the i told you so when it underlines years upon years of compounded violence against women and girls which people knew about and yet did nothing about.
Tolentino is a conscientious writer who tools at her topic until brilliance emerges. When I first looked over the essay subjects I thought that some of them had been done, or rather overdone, already. Boy was I wrong. It isn't easy as a journalist to return to ideas which sure have been written about, but have gained layers and grown in importance and affect everyday life for a great number of us. Jia, I salute you.
I haven't missed the city in a while. It worries me, not missing it. Who am I if not the woman who wanted to die in zone one choking on artisanal baked goods I'd queued through the night for? But this Grub Street piece on what Tolentino ate during the week of publication is a celebration of eating in a city, in a great city, and though I got a walk on the beach this morning, and have decided to have a break from London for a while because it makes me too tired and grumpy to get on with my work and my home life, I am currently really missing eating in cities.

Buy Trick Mirror from Bookshop.org for yourself and all of your friends, and support independent bookshops while you're at it (Harper Collins, £9.29)