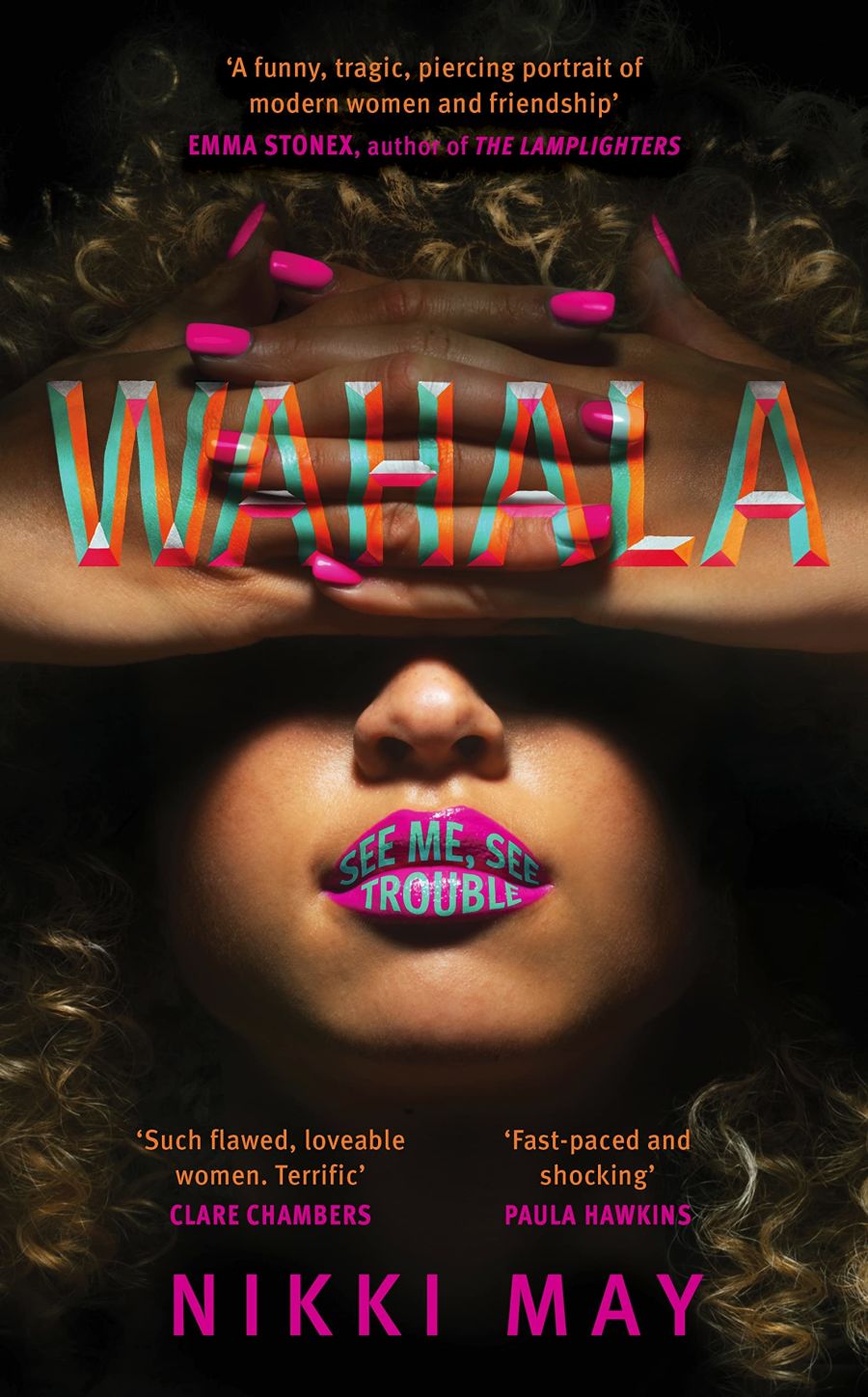 Wahala is a treat of a book. I read it holed up with the storm outside, chicken pox inside, Ben away and a needy puppy, but still managed to finish it in a weekend - mostly in bed with a glass of wine, which I know all of the characters would approve of. Thanks to Naomi & Natalie at the Everyday Racism book club for choosing this as their February read.
It's a friendship novel with three half-Nigerian, half-white British female protagonists who met at university and remain close friends despite the different directions their lives have taken. Simi is a glamorous creative director with a husband working in finance, away in New York. Boo is a super bright scientist mostly stuck at home with her demanding little girl and perfect French husband. Of the three, Ronke, a dentist, is most proud of her Nigerian roots, something teased through the story with her cooking and the time the friends spend in restaurants. But their lives and relationships are thrown into disarray when an old school friend shows up from Nigeria, mega rich Issy who is wahala - trouble.

Of course I approve of any book which centres food and cooking and eating. The characterisation is also spot on. Debut novelist Nikki May, also Anglo-Nigerian, shows readers and the publishing world that it's possible to have three women of the same racial background and class and for them all to have bags of aspirations yet independent lives and desires.
These women know each other so well that they envy as much as love and trust each other, as the complications of growing up - relationships, children, professional lives and family drama - all come home to roost.

May seeks, successfully, to show there is more than one mixed race experience. She is also keen to show how money and power corrupt, despite the comedy and light drama. There's a slightly kooky thriller-esque twist at the end, and I'd have preferred a slower finish, but this is proper, page-turning good fun with a fabulous cast.

Hardback is currently £13.94 at Bookshop.org, supporting independent booksellers with every purchase