Amazon forest sold off in housing scam
The Independent
Logging companies are exploiting a loophole in laws to protect the Amazon to grab land. Sophie Morris reports from Santarém, Brazil.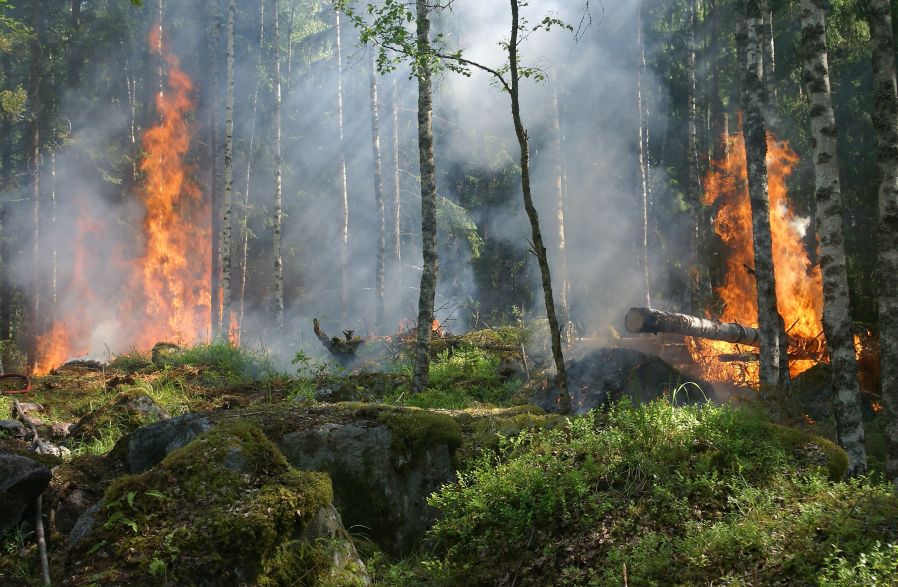 pixabay.com
The Brazilian government stands accused of selling off huge swathes of the Amazon rainforest - including its oldest protected national park - to unscrupulous logging companies, under the cover of a flawed sustainable development project.
The Brazilian President, Luiz Ignácio Lula da Silva, won power in 2003 with a promise to settle 400,000 homeless families during his four-year term, an unrealistic target he is accused of reaching in last-minute deals prior to last year's election.
An eight-month investigation by Greenpeace into the land scam, revealed that the Brazilian land reform agency, Incra, had set up large settlements in rainforest areas instead of placing them in already deforested areas, and settling urban families who promptly sold logging rights to major timber conpanies. "Instead of helping, the official efforts are putting in place mechanisms to ensure the supply of timber to loggers. This opens the door to further forest destruction and climate change," says Greenpeace's André Muggiati.
In 2006, Incra created 97 "sustainable development settlements" (PDS) in Santarém in the west of the Amazonian state of Pará, in areas of primary forest of huge value to loggers. These settlements cover 2.2 million hectares and have been assigned to 33,700 families.
"All these settlements were created in the last three months of last year," says an Incra employee. "It was the end of Lula's first term so he had to accomplish the targets. It is politicians who will benefit from the PDS system." In October Mr Da Silva won a second term in office.
As well as politicians, the scheme benefits the settlers, who receive land and sell their logging rights to large timber firms; the loggers, who gain access to valuable timber; and Incra, which is close to reaching the government targets.
Only last week the Brazilian government boasted a drop in deforestation levels for the third year running; it has now opened the floodgates to increased deforestation and its knock-on effect on global climate change.
Brazil is the world's fourth largest emitter of greenhouse gases. A large proportion of emissions come from deforestation in the Amazon and 15 per cent of all deforestation is caused by the creation of land settlements.
Incra is creating settlements so quickly it cannot afford to provide the necessary infrastructure for residents. It is cutting corners by encouraging residents' associations to make deals with logging companies, who provide roads and sanitation.
The PDS concept was conceived in 1999 by Raimundo Lima, a director of Incra, as a way of sustaining traditional families and enabling them to live off the land. Each family was to receive housing and a number of financial credits to get them started along with the permission to farm 20 per cent of their land and log the remaining 80 per cent in accordance with a strict forest management plan. These plans are now dictated by the loggers, which means they can flaunt sustainable logging guidelines and pay way under market value for the timber.
Felipe Fritz Braga, Santarém's federal prosecutor, says the original outline of the PDS as a settlement for traditional families has fallen way off track and that loggers funded last year's governmental elections to safeguard the programme. "Ten years ago, a series of PDSs were created that were thought to be for traditional communities. Over the years they have undergone a legal metamorphosis and they are now being used in the Amazon to settle people who are not traditional communities," he explains. "The government's source of money for the elections came from the loggers."
At Icra's Santarém office, which quadrupled in size in 2005 ahead of the current settlement drive, staff are unhappy about the underhand methods they have been encouraged to follow to get the green light for so many settlements in such a short space of time. Two informants say they have been forced to falsify the dates on important documents, that they have seen maps on internal computers created by an Incra official for a landgrabber and that the research behind the creation of one PDS was done in the aircraft of a wealthy logger.
They also claim 11 settlements have been created in the national park of Amazonia where not a single family is living, at the behest of a powerful farmer, and are worried the situation around Santarém is an indication of further devastation across the Amazon: "We believe that what is going on here is a lab test, and the model will be replicated all over the Amazon later on."
The outspoken environmental campaigner Sister Dorothy Stang was murdered defending two such settlements in 2005. Because of Sister Dorothy's support, the PDS scheme has wrongly become synonymous with good environmental practice.
The Amazon has long been under threat from large industry: logging companies clear-cut the dense jungle before farmers move on to the land to raise cattle; huge soy plantations then exhaust the soil.