Supermarkets are trialling rewards to encourage us to fill their bottle banks.
Sophie

Morris

reports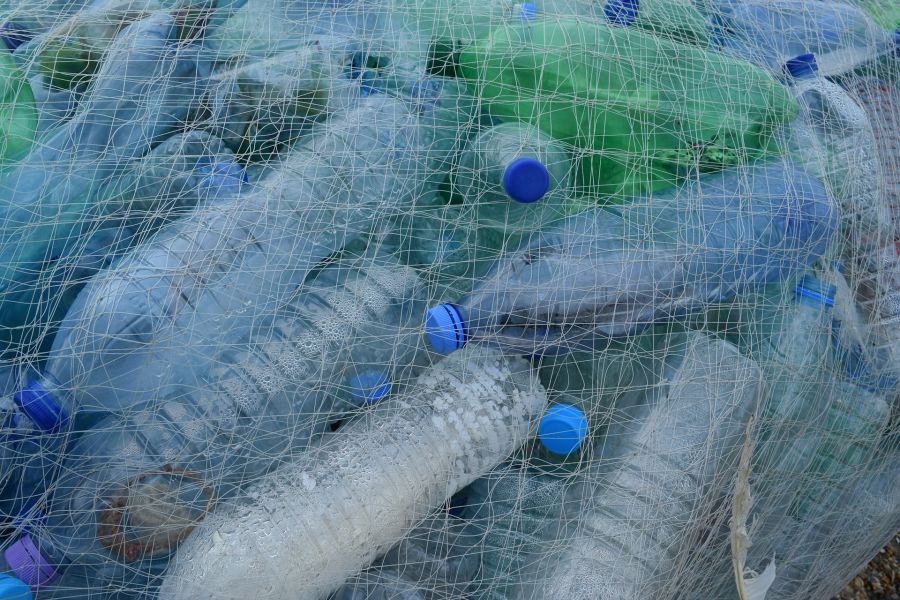 Plastic sobriety can be a thankless business. What's the point in your lone reusable cup when out of the 13 billion plastic bottles we use in this country each year, 7.5 billion are still going to landfill? The Government says that we should be incentivised to recycle, and recently a number of major retailers - including Tesco, Iceland and Morrisons - began efforts to trial plastic bottle recycling schemes, offering cashback or reward points to anyone taking part.
Tesco has opened up depositreturn schemes (DRS) at five stores, where shoppers can return up to 10 bottles a day to a vending machine, and receive back 10p per bottle, up to a total of £1. Iceland and Morrisons are also running DRS trials. Since May, Iceland's store in Fulham, southwest London, has offered 10p in Iceland vouchers per bottle, and the trial is now taking place at four other shops and at Iceland's head office. At the Morrison's vending machines - in Skipton, North Yorkshire and Lindsayfield, East Kilbride - customers can deposit up to 20 bottles a day in return for store loyalty points.
"Since becoming the first supermarket to launch in-store reverse vending machines, we have seen real momentum across the industry," says Richard Walker, the managing director of Iceland. "We have been delighted with the level of support from customers who have demonstrated an appetite for an incentivised scheme."
According to Mark Maslin, a professor of climatology at University College London, small financial incentives do not encourage us to do good. Rather, they act as reminders of things that are bad, or which society frowns upon. "The reason people recycle isn't because they care deeply about the environment, though they may, it's because it's normality," he says. "They see their neighbours doing it, and they do it as well."
The Tesco trial is designed to work out what motivates people. Each vending machine is slightly different - it might accept any plastic bottle, or only Tescobranded bottles. At some, users are given the option to donate their rewards to charity. The supermarket has been criticised by Greenpeace for accepting bottles of only 750ml in size or less. But Tesco says that the majority of the plastic bottles sold in the UK are small ones, and that big bottles would fill up the machines.
Greenpeace says this approach will exclude 3.3 billion empty bottles. "If businesses and the Government are serious about tackling plastic waste it doesn't make sense to exclude these larger containers," said Greenpeace's Alice Hunter. "Why limit what can be processed? In May, Tesco announced a plan to ban all non-recyclable plastic packaging by 2019, and more than 700 Tesco stores now wrap delicatessen and fish counter purchases in recyclable paper, which customers can take home in their own plastic containers, a service also offered by Morrisons.
So how long will it be until taking your own Tupperware to stores becomes expected behaviour? There are other approaches to dealing with our glut of plastic bottles. Citipark's Merrion Centre car park in Leeds, for example, is offering drivers money off parking in return for empties. An online crowdfunding campaign for the Plastic Bottle Cutter - a tool that cuts bottles into reusable plastic "rope" - raised €356,000 (£314,000) in 2016, even though its goal was just €8,500, and it has developed into a very popular product.
A House of Commons report into the plastic bottle crisis, published by the Environmental Audit Committee in December last year, said that while household recycling had increased plastic bottle recycling from 1 per cent in 2001 to 57 per cent today, it had plateaued over the past five years. It recommended the introduction of a "well-designed" DRS with an economic incentive, with the money raised to be reinvested into plastic reprocessing facilities.
A change in recycling policy in the UK, or in the EU, can effect huge change around the world because of the different markets products are produced in, and sold into.
Until last year, Britain exported up to 320,000 tons of mixed plastic to China annually, but the country suddenly banned our waste and we overloaded Malaysia, Vietnam and Thailand with it instead.
We need urgent solutions to avoid burying our own waste on our own green and pleasant landfill sites, but Professor Maslin says that we should not be recycling 100 per cent of our plastic, an approach favoured by organisations such as Friends of the Earth.
"We can get rid of 100 per cent of our plastic, like Germany and Scandinavia do, but there is some material which isn't worth recycling because it takes more energy and carbon to recycle than to produce new," he explains.
"Approximately 60 per cent can be recycled, 20 per cent can be composted, and the last 20 per cent burnt in a high-energy incinerator to produce heat and power."
Mr Maslin points to the example of the Spittelau waste incineration plant in the centre of Vienna, which generates enough energy to heat more than 60,000 households.
Elsewhere, there are smart alternatives to energy-intensive recycling. EcoBrick is a building material which has been widely used in Guatemala (where there are scores of schools built with them), the Philippines and South Africa. To make the material, used plastics are packed into plastic bottles to a precise density.
If you are already toting a reusable cup around town, you will have an idea what is motivating you to make the effort. Will 10p or a few loyalty points be enough to get you and your plastic empties back to the supermarket?