Can a digital radio station do anything to fight gang violence in Brazil's notorious slums? Sophie Morris reports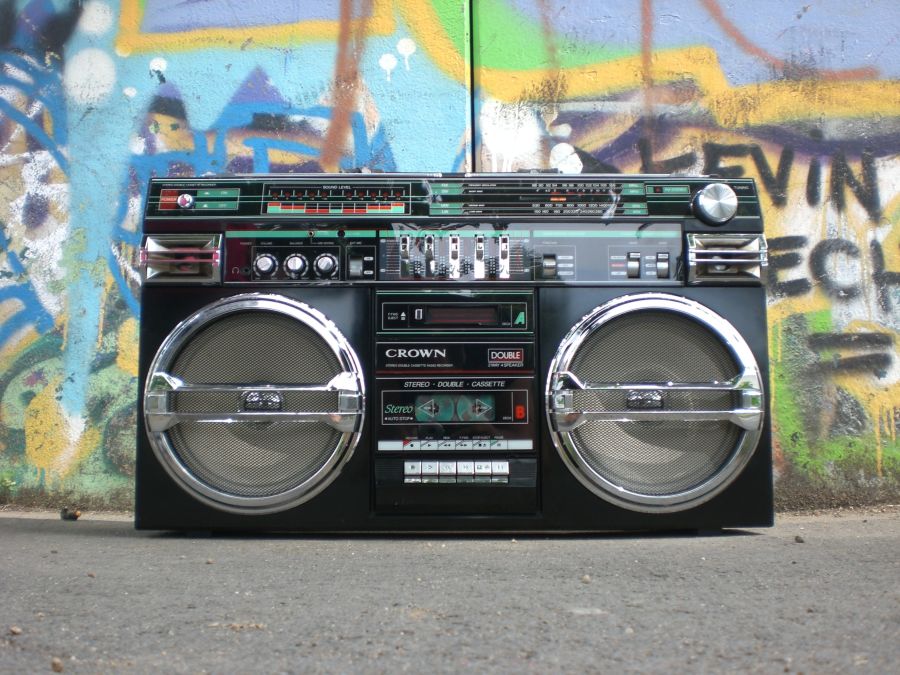 pixabay.com
Rio de Janeiro's notorious favela neighbourhoods reached an international audience in Fernando Meirelles's 2003 film adaptation of the Paolo Lins novel City of God, where drugs, greed and violence conspire to hamper the slum dwellers in their fight for survival.
The entrance to Parada de Lucas, a favela choked by fumes from the adjacent highway, looks innocuous in the dry July sun. But Max Graef, a Briton who for five months has been building a digital radio station called AfroReggaeDigital, says someone will have watched our arrival, and someone will be watching as I leave.
That someone will be part of a drug gang that's at war with rival gangsters in the neighbouring favela, Vigário Geral. "They have been fighting for 20 years," says Graef, son of the well-known television documentary-maker Roger Graef. "A lot of children have died and the police come in here and kill people at will. They don't care who they hit and a lot of people are caught in crossfire. It's very tempting for kids to get involved as you become part of a big gang and you get a lot of money. The gangsters have the cutest girlfriends, power and responsibility. People pay attention to them. AfroReggae is trying to counter that by using all the talent here to give people different goals."
Last month, while Para-da de Lucas's druglord was planning a gun battle that eventually won him control over the next-door favela, Graef was tucked away in his radio studio, preparing the digital onslaught of his new internet station.
The AfroReggae Cultural Group (ARCG) was formed in 1993 with a newspaper that aimed to spread information about black culture (almost 50 per cent of Rio's population is black or of mixed race). AfroReggae now operates over 70 projects in four favelas.
Word of the organisation's good work has spread internationally through its acclaimed music group, also called AfroReggae, the members of whom met at music workshops. Last year, the group released a second album on Universal and supported The Rolling Stones at the Copacabana Beach concert. They are scheduled to perform in London, Germany, Colombia, India and China this year, and are currently touring North America.
Graef had already spent four years setting up community radio stations in difficult areas, from Palestine to Cameroon, before he approached AfroReggae after a performance at London's Barbican Centre in March 2006. As it happened, BBC 1Xtra producer Izzy Fair-bairn made the group the same proposal that very night. With Fairbairn's BBC grant and money from two fundraising events (at which Gilles Peterson, Brazil's DJ Marky and London rapper Rodney P played for free), the station launched quietly at the beginning of this month. AfroReggaeDigital will broadcast Rio's beloved samba, reggae, funk and baile funk 24 hours a day, and will launch internationally in early October with a huge party in London, at which Norman Jay and Fabio & Grooverider have reportedly been persuaded to perform for free.
Graef and Fairbairn have led workshops on creating music shows and documentaries, and setting up and maintaining a radio studio. They have also built websites for keen radio fans such as Ariana Oliveirada Silva and Binho Alves, two of the station's interns. But taking part in an AfroReggae project is a life choice, says Graef. You can't come here, spin a few records, then head out to buy some new trainers with the proceeds from the drugs you sold that morning.
"The main goal is to get kids out of drug gangs," says Graef. "You can't be a gang member if you're part of AfroReggae. You have to make that choice."
Such choices are not easily made when running drugs here is, literally, child's play, especially compared to the long-term options of study, music, art and radio. The living conditions in some favelas, according to the UN's Human Development Index, are worse than in some countries in sub-Saharan Africa. There are around 4,000 homicides a year in Rio, more than during the whole of the 30-year conflict in Northern Ireland; children die at a faster rate than in the Israeli-Palestinian conflict.
People from the AfroReggae centre in Vigário Geral have recently visited the studio in Parada de Lucas, which is quite a breakthrough. "It's an exciting moment having people from Vigário on the radio," says Graef. "That is part of the point of AfroReggae: to provide a space for people to make those connections with people on the other side of the line."
Still only 27, Graef and his company, Radioactive, have built stations in Mexico, Madagascar, Honduras, Cameroon, Kenya, Uganda and Palestine. He has also worked for the UN in a refugee camp on the Darfur-Chad border, where the station was used to communicate with the 400,000 refugees living in the camp.
Born in London, Graef studied engineering and was busy designing music venues in Chicago when the Iraq war started in 2003. He found himself questioning the validity of his work and drawn towards social change. "I've worked with people who were literally in tears when the station arrived because it was going to make such a difference," he says.