Cuban exiles brought their wealth to Miami, but they also helped make the city swing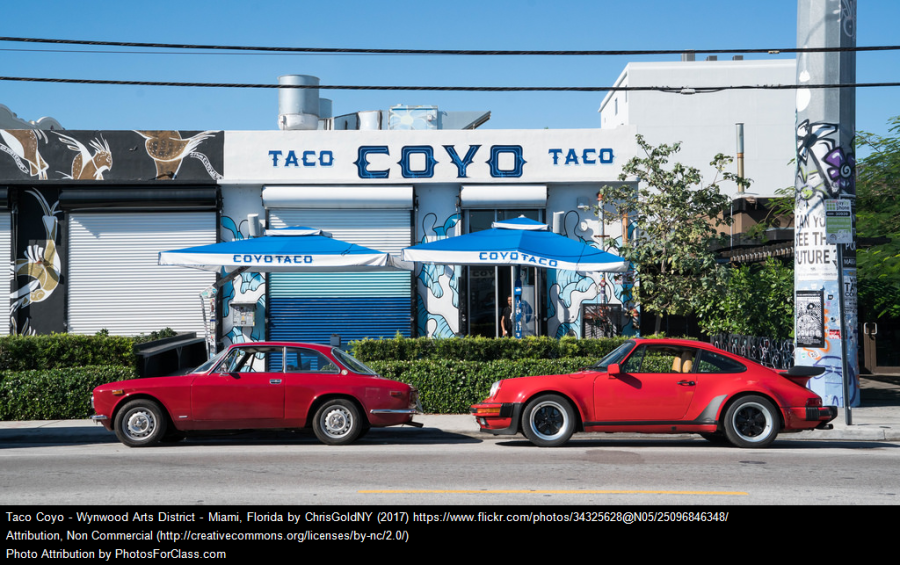 Latin America aficionados may be hotfooting it to Cuba, lest it choke on a slew of Starbucks franchises as soon as its revolutionary liberator is six feet under, but the savvy bystander should look northwards, across the balmy Straits of Florida to the Gateway of the Americas - Miami - where the biggest party of all will greet Fidel Castro's death.
It was to Miami that Cubans flocked in the 1960s following Castro's rise to power and the subsequent limitations his regime placed on civil rights. In 1965, 100,000 Cubans boarded the so-called Freedom Flights away from their homeland. By the end of that decade an estimated 400,000 had rebuilt their lives on Miami's sun-baked beaches, in its tropical swamplands and in the burgeoning metropolis. The Cubans bucked the trend for immigrants to the US, as they were in the main from the upper and middle classes, moneyed or educated, often both. They poured oil on the flames of anti-Castro western sentiment from the shores of Florida, and prospered.
Their reputation was sullied in 1980 by the arrival of the Marielitos, the second large exodus of Cuban citizens to Miami. When he opened his borders, Castro is rumoured to have permitted large numbers of criminals and Cubans suffering psychiatric illness to join the 120,000 who embraced President Jimmy Carter's warm welcome to the United States. The darkest heartland of this "Cuban crime wave" was immortalised by Al Pacino in Scarface, Brian de Palma's violent story of the Miami-Latin American drug trade, set (but not filmed) in the city.
The Cuban influence on Miami is evident as soon as you escape the airport's steaming runway and head into town. The freeway is flanked on both sides by a trailer park reaching beyond the horizon. Within whispering distance of every greying two-room shack stands a proud white home with ornamental curved cornices and a shaded porch topped with terracotta tiles. Some are painted candy pink or yellow: miniature haciendas evoking Miami's Hispanic legacy.
Miami and Miami Beach are technically two cities, separated by the shallow waters of Biscayne Bay and its celebrity residents. Together, they are home to more immigrants than any other metropolis in the US. You might be tempted to head straight for Little Havana, where you will find hand-rolled cigars and great coffee on Calle Ocho, and sun-worn Cuban exiles playing chess and dominoes into the twilight in Maximo Gomez Park, but these are the guys who played war games in the playground with Castro himself. Their US-born children have up-and-come over to the real playground at South Beach.
It was on a fictional Ocean Drive, the South Beach main drag, that Pacino, as Tony Montana, watched his friend being carved up with a chainsaw and then pulled off his first serious drugs job. Two decades later this criminal underworld has been overlaid with a seriously glamorous veneer. Art deco edifices unfurl along the beachfront towards Gianni Versace's mansion and the News Café, where he used to sup his morning cappuccino before he was gunned down on Casa Casuarina's limestone steps. Today the gated building is one of South Beach's most exclusive clubs, the joining fee rumoured to be $30,000.
The reputation for somewhat vulgar good times with which Versace endowed Miami has survived him. Hollywood starlets such as Paris Hilton and Lindsay Lohan will jet around the world to attend a party here, checking in to the Delano and passing over the wonderful hotel tour for cocktails at the Shore Club. You can see the musical legacy Miami owes its Hispanic immigrants in residents such as Gloria Estefan, Shakira and Julio and Enrique Iglesias, but the city has also played a role in the rise of rap and dance music and hosts a huge electronica festival every March, the Winter Music Conference, when hip New Yorkers race each other down the east coast to start queuing for the parties at Nikki Beach and the Mansion club. At the other end of Miami's cultural slide rule is Art Basel Miami Beach, the American outpost of Switzerland's contemporary art fair, which takes place in December.
A few words of Spanish will get you far in Miami. But despite its tapestry of Latin influences - Mexicans, Puerto Ricans and El Salvadoreans all have strong voices here, and so do Haitians - it is the Cubans who confounded the received wisdom of immigration to the United States. They make up 4 per cent of US Hispanics and have higher levels of education and income than any of the others. US-born Cubans have higher incomes than non-Hispanic white Americans and a greater proportion have university degrees. Perhaps they have all realised the American dream. I suspect a young Cuban I meet on the beach is in the employ of some government propaganda mission. "Anyone can make it here if they're willing to work," he asserts. He has just returned from four months in Iraq, where he was working for the private security firm Aegis. "Have you heard of them?" he asks me. "We're helping to make Iraq safe again."
Surprisingly, Miami's blend of chic boutiques and hotels and über-glam beach bunnies also draws a political clientele. The Clintons are regular visitors and Tony Blair recently eschewed Barbados for a New Year break at Robin Gibb's Biscayne Bay mansion. In the same week, Ken Livingstone announced he was planning a huge party in London to honour Castro and commemorate the 50th anniversary of the Cuban revolution - canny political positioning, set against the Prime Minister's luxury freebie.
As the seat of anti-Castro movements, Miami is often characterised as right-wing and Republican, though these rashly drawn battle lines have largely melted into its diverse social mix. The city drops away from the US into Florida Keys and the Caribbean, dissociating itself from the strong upper limbs of Washington and New York, and this has no doubt helped Miami establish itself as a hub for party-goers of every persuasion - and as the closest Americans can get to a taste of Cuba, at least for the time being.