BIOGRAPHY
MUTUAL ADMIRATION SOCIETY by Mo Moulton (Corsair, £20)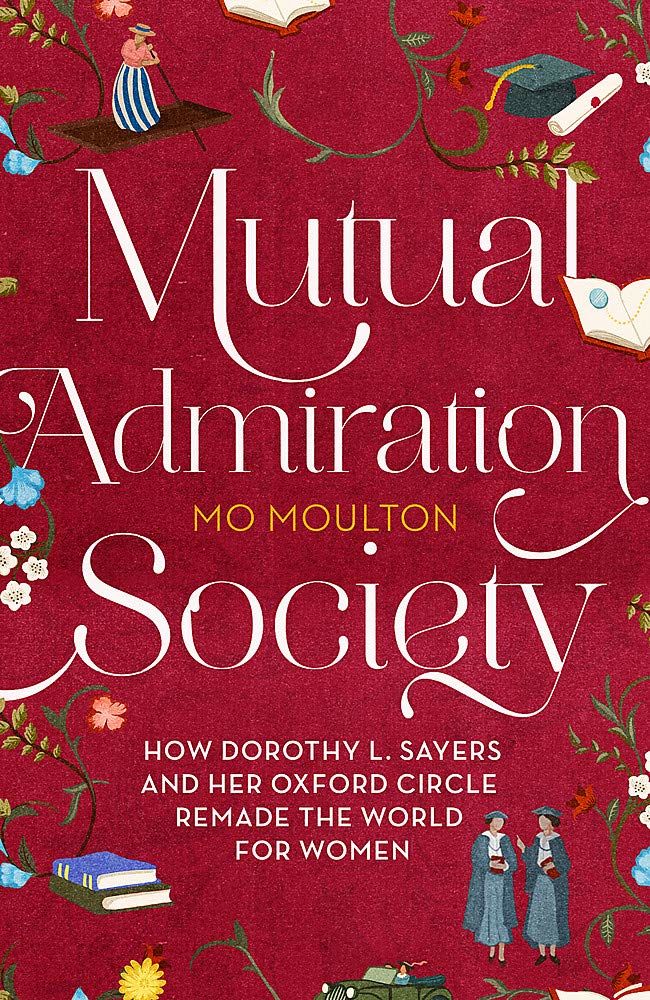 Crime novelist Dorothy L Sayers was one of the first women to be awarded a degree from Oxford University, in the autumn of 1920. During her time studying French at Somerville College, she made a group of lifelong friends. The story of their meetings as a writing group, which they called the Mutual Admiration Society (MAS), is the jumping off point for this group biography from historian Mo Moulton, a senior lecturer at the University of Birmingham.
MAS was a privileged, if not hugely wealthy, group. Sayers, for example, was the daughter of a rector and won a scholarship to Somerville. Her friends included Tudor historian Muriel St Clare Byrne, birth control pioneer Charis Frankenburg née Barnett, and Dorothy Rowe, not to be confused with the Australian psychologist, who went on to found the Bournemouth Little Theatre Club.
The women developed deep friendships, which would ebb and flow throughout their lives. Moulton, who uses the pronouns they/their, argues that each of them, if not as well known as Sayers, was radical for her time, and advanced the project of equality. "As writers, but also as teachers and public figures," explains Moulton, "they sought to raise everyone's level of mental responsibility, by insisting that women be heard, finally, as fully human members of society."
The members of MAS forged independent paths through the 20th century, mostly contradicting the expectations of their sex. Two of them, Byrne and Marjorie "Bar" Barber, lived as a couple, extending into a threewoman household for a long-term relationship with MA Cullis, known as Susan. Byrne co-wrote the play Busman's Honeymoon, which became one of Sayers' most popular novels.
Yet there doesn't seem to be anything exceptional about the way the members of MAS interacted after Somerville. At times, some were in regular and close contact, at others, not, much like most adult friends as the decades pass.
Frankenburg certainly did plenty for women's health in Salford, and opened one of the first family planning clinics in the country. But the notion that a group of smart, ambitious and brave women "remade the world for women" is fanciful. They led courageous and interesting lives, certainly, but the others seemed largely to follow personal desire over public service.
How to pick apart, under a contemporary spotlight, Sayers' 1923 decision to foster her illegitimate child to a cousin? It is tragic that she wasn't able to be open about her son. It isn't clear whether she told even her dearest MAS friends that she had become a mother.
These stories stand alone as interesting narratives. And yes, individual lives do make a world. But the attempt to give too many characters top billing makes this exploration of the Mutual Admiration Society a series of unsatisfyingly brief glimpses of each, rather than up-close and personal encounters.