Sex for sale: how can we regulate vice to protect women?
The Independent
The Government wants to stamp out exploitation in the sex industry. But as Sophie Morris discovers, the inner workings of the oldest profession are infinitely more complicated than ministers would care - or dare - to admit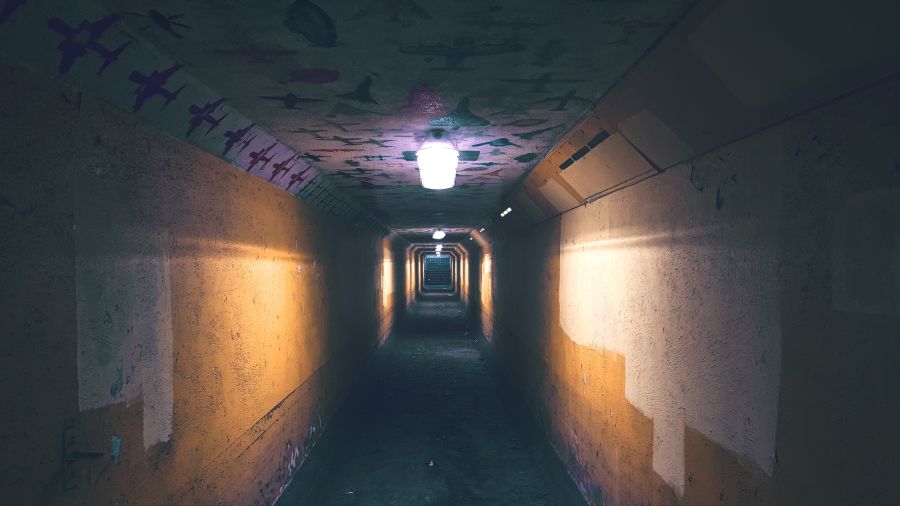 (c) Ibrahim Boran
Who are the key players in Britain's 21st century sex industry? "Not me," you're thinking. But the term "sex industry" is a catch-all for such a multifarious collection of sex-associated objects and activities, that there is scarcely an adult in Britain whose life it doesn't touch in some way.
The sex industry encompasses anything that joins sex and commerce, be that a plastic toy bought from Ann Summers, a copy of Playboy, dialling a premium-rate number for phone sex, or paying a tenner for a hand job down a back alley, not to mention erotic fiction, porn films, stag-night strippers and lap-dancing clubs.
In terms of prostitution, the stories we tend to hear are the most tragic - such as the murders of five prostitutes in Ipswich in 2006; a horrific story, but a quantum leap, thank God, from the experiences of most women who sell their bodies for a living - from those working in saunas, massage parlours and brothels to escorts and companions who can earn six-figure incomes.
One in 10 British men has visited a prostitute.
Yes, that's 10 per cent. And who is servicing them? Around 80,000 sex workers, a figure that is said to include 4,000 women and children trafficked into the country to work as sex slaves. Our laws on paid sex, Home Secretary Jacqui Smith declared, are long overdue for a rethink.
"We need to send out a message to men and to society in general, that most women do not choose to be in prostitution, whereas the buyers have free choice," she said last week. Transferring the burden of criminality on to the punters, or "johns" as prostitutes call them, who pay to have sex with anyone who is "controlled for another person's gain", is at the centre of Smith's plan to remove the trafficking industry's market and, with the same blow, shrink the prostitution trade.
The Home Secretary believes making examples out of unthinking punters will scare off those men who do not care whether the woman whom they are paying for sex has been smuggled in from China, or is working for a pimp or to pay off a drug dealer. Women's minister Harriet Harman joined the campaign yesterday, asking members of the Women's Institute to help with the crackdown by complaining to newspapers who print adverts offering sex with foreign women.
"They're living in a bubble," says Samantha (not her real name) of the Government and its new plans.
Samantha was a teacher until her family ran into financial difficulties, and she began working for an escort agency in the late Eighties. She was subsequently raped and tortured by a client, and won the first private prosecution for the rape of a prostitute in England and Wales. But the blazing hoops she had to jump through to get her case to court would have scared most women off.
"You're never going to get rid of prostitution," she says, which may be true - but should this fact stand in the way of attempts to contain and regulate it? "To try and criminalise the men, our clients, is extremely idealistic. They say they're looking at the safety of the women, and want to of stop the trafficking, but all it is really is an excuse to close down brothels. I went to a meeting held by these fundamentalist feminists who said, 'We want to save these women from being penetrated on a daily basis.' For goodness' sake - we have a choice about whether we want to be penetrated or not! Sex goes on every minute of every day of every month in every year. It's nothing special." Since the beginning of time, societies have tried to clamp down on, or liberalise, the sex trade. As a result, it has gone through numerous reinventions, but none has changed the sense of it in any meaningful way. To clarify: paying for sex in the UK is not a crime, nor is selling sex, but various laws around the act make it difficult for prostitutes to operate safely: soliciting sex on the street is illegal, as is kerb-crawling, though pressing charges for both rely on there being persistent offences. Keeping a brothel, where more than one person is selling sex, is illegal.
And what of the rest of the industry, which is still selling sex, if not the act itself ? It is in rude health. The 2003 Licensing Act relaxed restrictions on lap-dancing clubs, which has brought them on to the high street. As many as 300 new clubs have opened since, and the Government promised last summer to make it more difficult to open strip clubs in residential areas.
Victoria Andrews, 31, owns the lap-dancing club Aqua: Lounge in Southampton. She started dancing with friends when she was studying.
"I went to audition with a group of housemates and we all got the job," she says. "It suddenly be- of came more real, but we all made some cash on the first night and thought, 'Wow. This is great.'" Now, despite owning her own club, Andrews is studying law. But this is to escape the stress of running her own business rather than the lapdancing world itself. Andrews won't dance again because she has a knee injury, but she loved the experience. "It was great exercise and well controlled," she says. "There was never any scope for anything inappropriate." She asked her employees why they work for her. "Eighty per cent of my girls are students, 10 per cent are lone parents, and the other 10 per cent work full time and want cash for luxuries or holidays." •••• As far as pornography goes, the 1978 porn film Debbie Does Dallas provides mild titillation compared with hardcore freebies available online. The porn "sector" is worth around £1bn, and 50 per cent of adults watch porn with their partners. But why splash out on a top-shelf magazine when the nipple count in Nuts is more than enough to send most pulses racing? Rampant Rabbit vibrators are no longer in the bottom drawer, but a badge of belonging to the Noughties "we-can-do-it-too" womanhood.
Meanwhile, women's magazines are happy to discuss whether readers prefer "pencils or mushrooms" on their front covers. Billboards showing David Beckham wearing spray-on Armani underwear stop traffic, while S& M-themed Agent Provocateur advertisements are a staple of the glossier publications.
Every sexual aid, every accoutrement, every raunchy negligée and multicoloured condom, has been freed from its restrictive hothouse and allowed to blossom in the open air. Sex is now on every high street, not just in the seedier areas of town. Have we reached sexual enlightenment? Categorically not. Deviant behaviour is as rampant as ever, and prostitution itself remains, in effect, illegal. But demand is on the up, out of control even. Do the people paying for it think that because we can talk about it pre-watershed, the moral arguments surrounding it have dissolved?
Battle is joined by the usual protagonists: the authorities, and the sex workers. Both say their priority is the safety of women (and men and children, but it is mostly women). In this current instance, the onus is on women trafficked into the UK and forced to have sex with men against their will. The prostitutes, led by the English Collective of Prostitutes, see the move as a further attack on their pretty thin rights. The new legislation will criminalise the people they work with - their partners, landlords and anyone else who gains from the money they earn as prostitutes, they say. More to the point, they argue, trafficked women are not prostitutes: they are slaves. Prostitutes make a choice to earn their living by selling their bodies, however fiercely people on the outside, including me, question what sort of choice this represents. And they profit from it, but also wish to enjoy the same safe working environments that other working people have. The new legislation seeks to drive it underground and pretend that a society without prostitution is a possibility, say the ECP.
The people who pay for sex are, unsurprisingly, loath to admit to doing so. Everyone seems to know someone else who has visited a prostitute, but no one is quite sure who, or where, or why, or how much they paid, and they certainly can't go and ask them about it.
One person who is honest about his use of prostitutes is writer and artist Sebastian Horsley. He has worked as an escort and run a brothel, andtalks candidly about his love of and appetite for prostitutes, estimating he has paid for sex with more than 1,000 women at a cost of more than £100,000. Horsley also admits he is chasing estimated number of prostitutes in Britain, of whom more than 20,000 have come from abroad.
80,000 £770 m The most recent estimates (from 2001) suggest this is British prostitutes' total yearly earnings of the estimated 25,000 women who work in brothels are from overseas. It is thought 8,000 are working against their will.
85% the libertine lifestyles of the artists he grew up in thrall to - Edvard Munch, Van Gogh and Gauguin, Oscar Wilde. His romanticising of the practice is wildly indulgent and no doubt has little relevance for most prostitutes. He has said he is against legalisation as that would remove the excitement of the forbidden fruit element, but is no longer sure about this: if it improved safety, he says, it would be a good thing. One thing he is certain about rings true with the opinion of every prostitute I have spoken to: they are not victims. "Contrary to what those foul feminists will tell you, the prostitute is not a victim," he says. "If you talk to them, and I've met thousands, they don't often find themselves victimised and exploited, but the middle-class intellectuals who formulate their opinions for them tell them that they are. There's a whole rescue operation going on at the moment made up of social workers, community leaders and politicians, and it's in their interests to find suffering. There is exploitation, but there is exploitation in all industries." Horsley is the product of a privileged and eccentric background, and he makes a living out of his outrageous behaviour and utterings. His attempt to recreate the depraved Parisian existence of his absinthe-fuelled artistic heroes makes him an easy target for derision, and, in fact, anger: only a poor little rich boy could play at being a prostitute and a heroin addict, and base a life philosophy on it. But he is up-front about his behaviour, unlike the rest of those one in 10 men who must feel there is something wrong with using a prostitute, or they wouldn't be so keen to hide it. "Who are we to tell someone what parts they can and cannot sell of themselves?," he asks. Prostitutes are not stupid, but they have different skills. You don't get prostitutes telling the politicians how they should be earning a living, do you?" Jacqui Smith believes demand dictates supply, an argument with a clear logic, and if there weren't so many men like Horsley willing to pay for sex, women would not face the choice of entering an industry in which exploitation is rife. The oft-cited example is Sweden, where the buying of sex was criminalised almost a decade ago. In Lithuania and Finland it is already illegal to pay for sex with someone acting under coercion, as will happen here under the new legislation, and Norway is set to follow Sweden's lead. But Sweden is the example cited by those who support the Smith reforms. When the law was passed there were around 2,500 sex workers; now there are just 500, and Sweden is the least popular human trafficking destination in Europe. Making it an offence to pay for sex with anyone acting under coercion and where ignorance is no defence, even when the party paying for sex has asked and been lied to, is intended to scare a large sector of punters away from visiting prostitutes, not just trafficked workers. "It is middleclass people with jobs trying to control deviant behaviour," says Horsley, dismissively. As it is, it's very easy, and often very cheap, to find paid-for sex. Every small town has always housed a brothel of some sort, where regulars would find sex and companionship in the arms of reliable women, but now you can go online and pick women like sweets. If it becomes less socially acceptable - because men are forced to assume most prostitutes are working under duress - and trickier in practical terms to find sex, the theory is that, as in Sweden, the industry will shrink. The English Collective of Prostitutes, and Samantha, do not agree. "Where have those prostitutes in Sweden gone?" she asks. "They still need the money. They've gone underground. Or they've gone to work in other countries. There is still the same number of prostitutes around. If you don't want to be found, you won't be. They still have to pay the bills or feed a drug habit. The reasons they are prostitutes are still there. The further they crack down, the more underground we will have to go. So streetworkers will take more risks to earn the same amount per night, which is horrendous. You're making yourself more vulnerable." Samantha no longer needs to work as a prostitute. She says she began out of necessity to support her family, though it was her husband who suggested it. He supported her during the rape trial but later turned violent and she fled the marriage. Does she regret starting? "That's the sting in the tail. Obviously, if I could have my time again there is no way I would do it, but if I hadn't, I wouldn't have been raped and the private prosecution wouldn't have been forthcoming. I had the support to do that and other women didn't. I wouldn't change that for the world." Would she be happy if her kids did the same? "The only reason to do that type of work is money. I would be concerned if I was not supporting them." Someone who's given the issue a lot of thought is Sam Roddick, a former prostitutes' rights campaigner and owner of sex shops Coco de Mer. She also curated, with actress Emma Thompson, an exhibition about trafficking called Journey. "Trafficking is nothing to do with prostitution," she says. "It is slavery." Along with many others with a close interest in the business - even police, off the record - Roddick believes the only way forward is legalisation. "It's an extraordinarily complex issue. There are a lot of problems because it's an unregulated industry with no ethic attached to it. We need to inject some expectations into it and it has to be run by the women who are providing the services." She also has a theory about the people who use prostitutes. "Who's the punter? The punter is everyman. And why is it growing? Because they're disassociating from themselves sexually, and from their emotions. It's an expression of selfhate. Men who go to prostitutes, no matter how much they think they are functional, are people who can't be honest with themselves about who they are. When you scratch the surface and start to ask questions about their emotional relationship to their own sexuality, you find big dark holes." •••• If there are as many dark holes as Roddick surmises, society is in deep trouble. I went in search of some of these holes on the many websites where punters can find prostitutes, and vice versa. The internet is manna for the would-be john. It isn't just a forum for tracking down prostitutes, there are handy guides and FAQs which tell you exactly what to expect (and pay) in brothels, saunas and on the street, and how to spot a rip-off. All this is on Punternet, where you'll find detailed reviews of escorts, a tour calendar where women can post their whereabouts and when sex parties will be happening. Captain 69, Craigslist (which has agreed to crack down on "erotic services" messages in the US) and Adult FriendFinder are other hotspots for punters and prostitutes. What is startling are the specifics: you can build your woman to order, stating the desired location, ethnic origin, hair colour, height, age and breast size. None will talk to me, though, only men who think my posing as a "journalist" is roleplay. They are, though, discussing the proposed changes in the law with each other on message boards. A few declare themselves too scared of arrest to continue to punt, especially where it would involve putting their career and family life in jeopardy. A few others point out how unlikely it is much enforcement will ever be forthcoming. There is some sympathy mooted for the prostitutes working for a brothel or agent, who may be affected, but the overriding sentiment is that the move is a political scare tactic, and the sex industry will fit in with, or circumvent, any new rules. A research paper, "Who Pays for Sex?", by Dr Helen Ward, was published in the British Medical Journal in 2005. It pointed out that the focus of studies into prostitution are always weighted towards the sellers rather than the buyers, and found that the proportion of British men paying for sex had increased, from 5.9 per cent in 1990 to 9 per cent in 2000. And who were these men? Your partner, probably. The largest group of the men were in their mid-twenties to mid-thirties and living in London. "Some men seem to find it attractive to have sex without emotional commitment," explained Ward at the time. "Others just like the excitement of paid-for sex. I hope that by showing how common this is, we can start to demystify commercial sex." With so many different types of men seeking to pay for sex, there is great diversity in the sort of sex for sale, and the women selling it. "You can't treat a stripper in the same way you can a street hooker," says Roddick. "And you can't deal with an escort as you deal with a table dancer." The ECP might put up a united front, but a strict hierarchy and professional code exists within prostitution, and it is well explained by a scene from Secret Diary of a Call Girl, the ITV drama starring Billie Piper, based on the blogs and books of Belle de Jour, a high-class call girl whose explicit, honest, and apparently true writings sent ripples through the worlds of publishing and prostitution when they first appeared five years ago. In this scene, Belle has just joined a "courtesan" agency. Courtesans are highly educated, polished and beautiful women who provide sex and companionship to a small number of clients. "Like most professions, mine has a hierarchy," she explains. "The courtesans look down on the escorts… The flat girls get told that being an escort is dangerous and they should stay where they're safe… The street girls say that the flat girls are too controlled and they're better off staying in charge… And beneath all that there are women who are lied to, trafficked and forced to work debts off in squalor…" On top of this, call girls look down on strippers (why work a man up if you're not going to deliver?) and porn stars (acting is fake, as are plastic breasts and peroxide curls). Secret Diary of a Call Girl has been criticised for glamorising prostitution. What its critics mean is that it is irresponsible to depict, on the television, women working in prostitution who are neither addicted to drugs nor in a controlling relationship, and who are making a very good living out of it. I wonder if these critics are afraid to accept we have prostitutes in our middle-class midst. Is it really possible a woman would choose prostitution not to escape poverty, but the grind and poor rewards of graduate employment? Like most of the girls in the Southampton lapdancing club, 32-year-old Elizabeth began selling sex as a student. She has worked as an independent escort and companion for four years and charges from £600 for a few hours of her time up to many thousands for weeks and even months of companionship. Nice work if you can get it, but she has crawled her way up the sex industry food chain, from a brothel to a strip club, then a massage parlour and escort and internet agencies before striking out on her own. "My high rate cuts out the lower market I used to get," she says. According to Samantha, there's now a growing number of women who hold down professional jobs and go on the game at the weekend. These women are not on the breadline, nor are they feeding a drug habit. No - their behaviour is a tragic indictment of obsessive consumerism. Whither a woman's sanctity when there's a new pair of Manolos and a trip to Chiva-Som in the offing? But, as Belle makes clear at the end of her description of the prostitution career ladder: "If someone steals your passport and forces you to have sex with strangers, call it what it is… rape and slavery. Don't call it prostitution." •••• Helen Atkins works for the Poppy Project, which provides accommodation and support to women who have been trafficked into prostitution, and is one of the critics of Secret Diary of a Call Girl. "Multimedia representations like this portray prostitution as a fun, easy way to make lots of money. There are few column inches or screen time given to the reality of prostitution." I would argue the opposite. Secret Diary is the only media representation which seeks to present prostitution in terms that are not sordid, impoverished and miserable. What about Band of Gold and Sex Traffic? Newspapers run stories about the horrors of trafficking and the terrible Ipswich murders of 2006, not 10-point plans on how to be a successful escort. But The Poppy Project works at the very sharp end of prostitution, with trafficked women. It has received more than 1,000 referrals from the police since 2000 and supports Jacqui Smith's proposals, only wishing the Government had gone further and aimed for complete criminalisation of the sale of sex under any circumstances. They do not see it as a solution to trafficking, or imagine it will stop men from buying sex with trafficked women, or the trafficking of women itself. Atkins's interpretation of "trafficked" is wider than most of us might understand the term. Under the United Nations' global definition of trafficking, she explains, the three key elements are movement, coercion and exploitation, pointing to US research which finds that 90 per cent of pimp-controlled prostitution equates to trafficking. Coercion and exploitation are evident in the relationships of many prostitutes with their partners, pimps and brothel- keepers, even if they have not been brought into the UK illegally. Moreover, insists Atkins, grassroots organisations such as The Poppy Project do not exist to safeguard the Belles de Jour of this world. "There's often a conflict of interest. The legislation could benefit one group and not another. I think it's imperative we place the rights of people who are exploited over the rights of those who are empowered." The "empowered" women are those solicitors who escort at weekends; the exploited are the 95 per cent of street prostitutes who use heroin or crack cocaine. The explosion of commodified sex in Britain is a smokescreen for the horrific circumstances facing many women working in the industry. "We mistake our ability to talk about how to get a blow job as liberation," says Roddick, "but we can't be sexually liberated as a society when the biggest area of growth within sex is trafficked women." That sex has evolved into an acceptable dinner- party conversation subject has increased demand for it in all its forms, including prostitution. Without retreating into the puritanical laws that govern American public attitudes to sex, there are two ways forward for prostitution. Either we accept it and try to build health and safety procedures into the trade, or reject it as an abuse of women and make those seeking to pay for sexual services culpable for their behaviour. The campaign set up in Ipswich after the murders of five prostitutes in 2006 was called Somebody's Daughter, a clever emotional brake which forces many men interested in buying sex to remember that the woman means as much to her father as their own daughters do to them. However, that woman might also have children of her own to feed and clothe. The evidence from areas where prostitution is legal is not promising. Victoria was the first Australian state to legalise it, in 1984, but its 400 legal brothels stand side by side with many more illegal ones. Anywhere that establishes itself as a "safe zone" for prostitution draws pimps. Yet tolerance zones in cities including Aberdeen and Edinburgh were hugely popular with prostitutes. They became technically illegal in Scotland and similar plans in England have fallen by the wayside, largely due to local opposition. I still can't help feeling that no one would really choose to work as a prostitute if there were other, equally lucrative options. Yet what seems to have been overlooked, is that the Home Office is offering legislation to tackle the trade in human misery - while withdrawing funding to crack down on it. The largest police unit dedicated to human trafficking faces closure a year after it was set up, because the Home Office has cut funding for these sorts of investigations by more than 50 per cent, from £4m to £1.7m. Jacqui Smith's proposed legislation is meaningless - designed to make men think twice before calling a prostitute, but unlikely to register in the twilight world of traffickers. But then, legislation always comes for free, sex doesn't. Buying sex What the punters pay £10-£15 Ten minutes with a street prostitute. £20 Sex in a "walk-up" - rooms, usually in known red-light districts, which are crudely advertised with signs on the doors or walls. These establishments are often destinations for trafficked women. £25 Entrance to a sauna, which covers the cost of the room and use of facilities. Sexual services are extra. £40 Probably the lowest fee to engage the services of someone advertising in a phone box. A full hour will cost about £100. £50 The minimum price for 30 minutes with a prostitute in a brothel. £80 Probably the maximum charged for full sex in a sauna. £200 One hour with a "high-class" independent escort, but they will usually ask for a minimum booking of three or four hours. £3,000 An entire day with a "high-class" independent escort. £5,000+ One day with a "courtesan", although they are unlikely to accept bookings for less than 48 hours. Below is a summary of recommendations from the Home Office report "Tackling the demand for prostitution" (published 19 November): c Make it an offence for people to pay for sex with someone who is controlled for another person's gain c Run a campaign aimed at sex buyers to raise awareness about trafficking for sexual exploitation c Amend the offences of kerb-crawling and persistent soliciting to allow prosecution for a first offence c Launch a national anti-kerb-crawling campaign and support forces in reducing street prostitution c Introduce closure powers for premises linked to sexual exploitation, allowing police to restrict access for up to three months Vice advice Home Office recommendations of street prostitutes are drug addicts, according to one study. Another suggests that 87 per cent use heroin. 95% prostitutes (at least) in Britain have been trafficked. Anti-trafficking groups say the true figure is much higher. 4,000 Internet sites such as Punternet, Captain69as well as listings sites such as Craigslist have given prostitutes a huge market online. Many prostitutes run their own
'You will never get rid of prostitution. To criminalise our clients is extremely idealistic. It's just an excuse to shut down brothels'