Happy All the Time, Laurie Colwin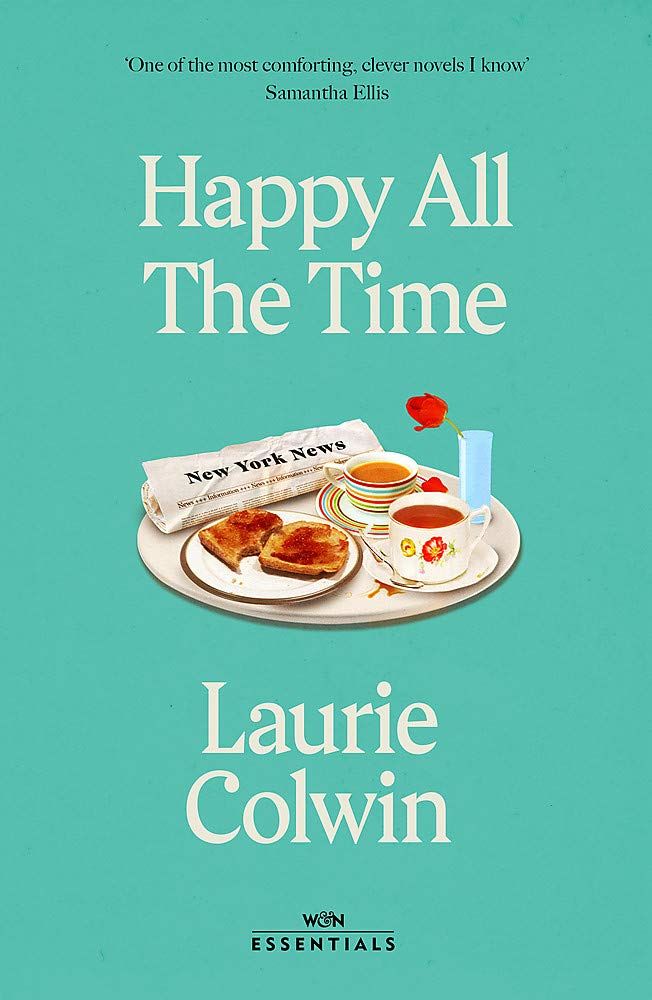 August 2022
Timing, like expectations, counts for a lot when I come to read something. So I felt like the luckiest bear in a honeypot to finally sit down with something as unashamedly cheery as Happy All The Time by Laurie Colwin as we face a winter of triple bedsocks and toasting foraged limpets in front of a (shared) fire. Colwin is a much-admired American writer who wrote about food, notably for Gourmet, as well as five novels. She tragically died in her late 40s, in 1992, from a sudden aneurism.

The title is something of a giveaway - the words "gritty reality" do not appear in reviews of Colwin's writing. Instead, she focuses on the joys of life without global headlines. In this case, two cousins and best friends, Guido and Vincent, face upper middle class adulthood in Manhattan with the objects of their affections, Holly and Misty. It is a romantic comedy, a sophisticated excavation of love and expectation, and the reality of setting up a home with another. Colwin's observations are hilarious and wise, and more than stand up to the almost fifty years which have passed since Happy was first published in 1978.
I was not at all surprised to see the introduction to the new edition written by Katharine Heiny, contemporary doyenne of Colwin's patch. I loved Heiny's
Standard Deviation
(I see I've also used the phrase 'excavation of love' in this review) and her short stories. I'm getting together a list of the 12-15 books to take me to the end of 2022 and should add to it her more recent
Single, Carefree, Mellow
, which makes my pelvic floors sing just at the sound of the title, the way a picture of ice cream or a cocktail on Instagram might during a mid-afternoon lull such as this.
Note to self: put more pleasure reads and no punishments on the list. I've always been so drawn to punishment reads. Felt obliged. No pain, no gain etc. What bullshit, when it comes to reading at least. My first manuscript was even called The Punishment (at the insistence of my writing teacher) and it wasn't a thriller. Maybe it's time to switch course.
I bought my copy for only £6.34 from the naughty place (RRP £8.99, W&N)