La Grotta Ices, Kitty Travers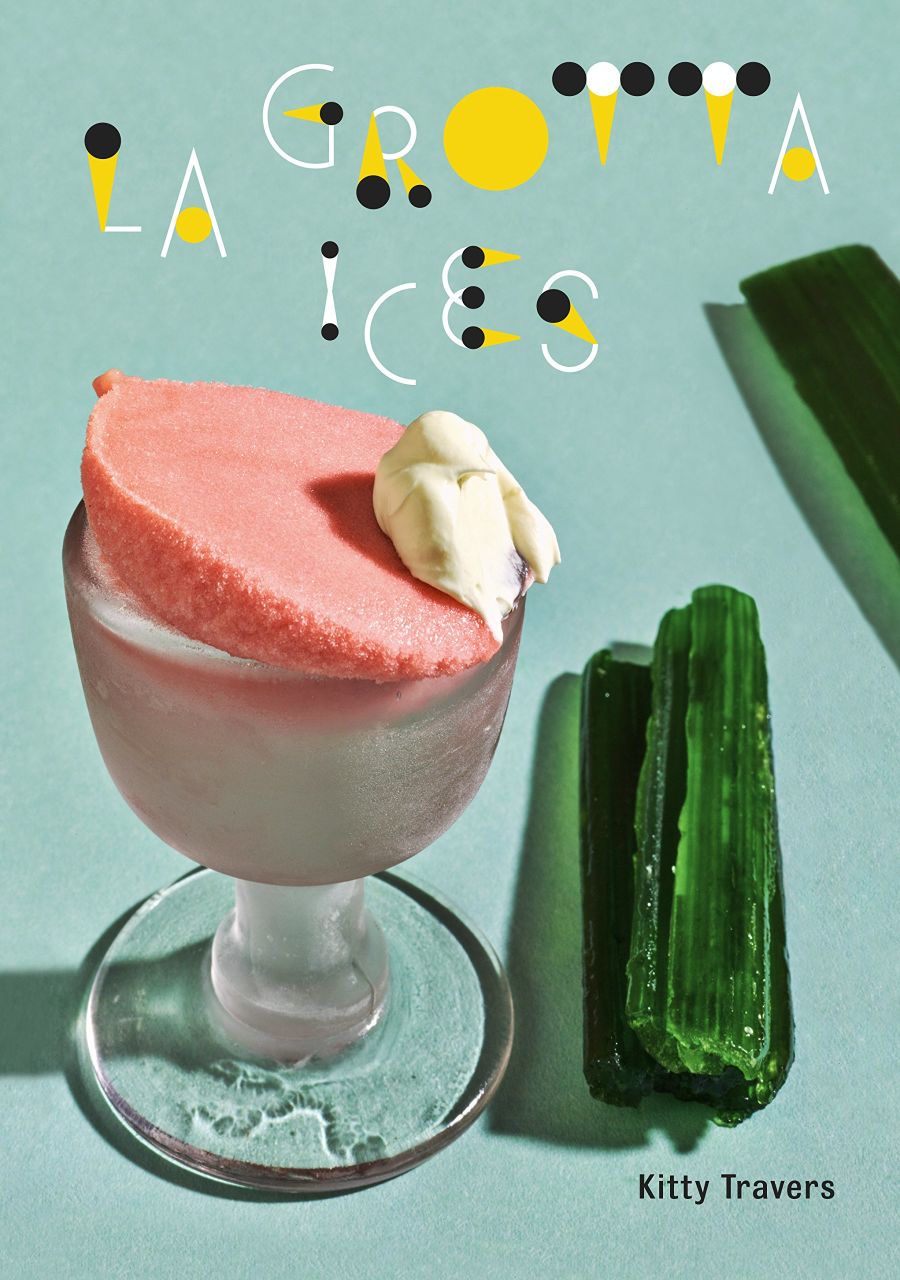 I've been back and forth and to and fro over whether I should include a food book in my 52. All decent food books include food writing as well as recipes, and the trend for personal stories and emotive journeys in this genre has never been stronger, yet including one also seems something of a cop out, as there's obviously much less to read in a food book than in a novel.

Yet as I've found that the restrictions of my challenge have pushed me to bend the rules further and further – first to include non-fiction books I've read for work, then to link to the pieces I've written linked to these books instead of writing a proper review, then to seek out shorter and shorter novels, and include novellas and short stories in my 52 – I've started to understand that my shortcuts are necessary, for me at least. These shortcuts have also shown up the weaknesses in my challenge, particularly that in my efforts to read more and seek out new voices, I've kept myself from certain 'big reads'.
Kitty Travers' La Grotta Ices wins a spot because its subject matter relates to the personal and introspective part of my reading journey. I once managed an ice cream business, and believed I would stay there for years helping it to flourish, but the owner turned out to be a sociopathic bully who sacked me as soon as I got engaged, worried about employing women who might go on to get pregnant. She then went around telling people she'd sacked me because my disability (back trouble) made me useless, even though that's discrimination, and she'd known about it when she hired me.
Anyway…it took me a long time to recover from this experience, and even longer to get back on track physically after I'd gone back to work straight after an operation because she hounded me. I could have said no. In retrospect I of course should have. But at that time, suddenly and unexpectedly single, and having to prepare my flat for sale, I didn't. At least I still love ice cream.
When I came to write about ice cream again this summer, I got hold of this new book by Kitty Travers, who sells her delicious scoops from a Piaggio Ape in Bermondsey, and at various hip food shops around London. Ice cream lovers all remember when they discovered the real stuff, and how it thrived so gloriously well beyond Cornettos and scoops of neapolitan atop soft cones at home. For me the Damascene moment took place on the Ile de Ré in France, now a super-chic holiday destination, but in the early 90's an island haven for French families. We were on a family driving holiday and dropping my sister off with a French family for the summer, and during a few days there I tasted peach ice cream and banana ice cream. There were other food revelations on this trip too, including a platter of fruits de mer the size of the Titanic, but I always remembered the ice cream.
Like so many food its power depends on memory, and on happiness or other emotions. Travers takes us on her journey of discovery to Paris, Cannes, Italy and New York. She discovers cherry, apricot, blackcurrant, gooseberry and saffron ice creams, along with hazelnut, coffee, green lemon and bergamot.
I wouldn't taste bergamot until 2014 in this fateful ice cream job, but now I live by the sea a few minutes walk from a huge ice cream parlour, and my mum's buying me an ice cream maker for Christmas, something I've always wanted. I won one when I was a finalist in a national cooking competition when I was 12, but it never worked.
Travers' journey, as she tells it, is one of a singular obsession and determination. It's not easy making a living selling stuff that melts in a cold country like the UK, but she makes it sound joyful, and always interesting: her flavours include exotic treats like tamarillo and papaya, and childhood pleasure, like rhubarb and custard.
I can't wait to get mixing.
Buy La Grotta Ices (Vintage, 18.99) from Hive for £14.59 but don't get the Kindle version, it's such a gorgeous book you need to be able to hold it and drool over its divine 70's design