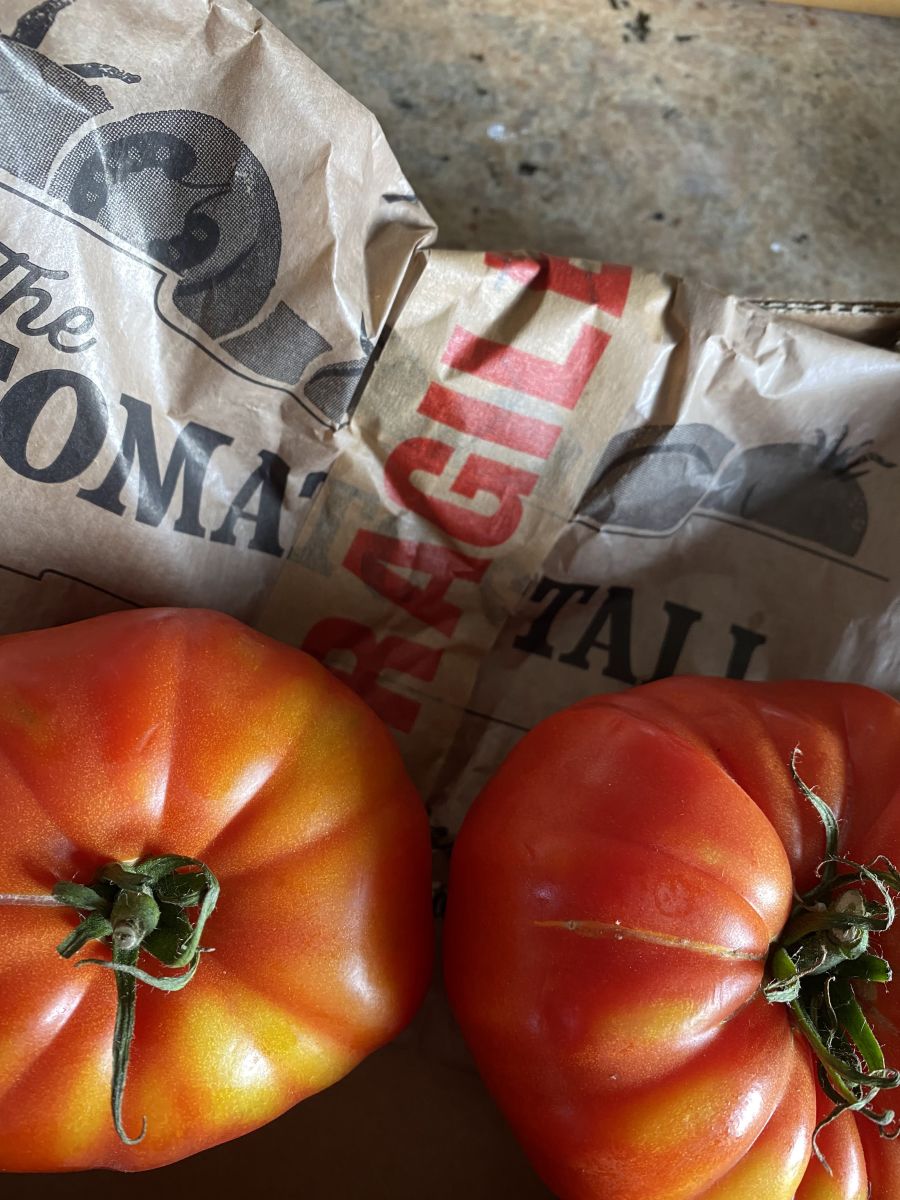 Nobody will recall a shortage of purple sprouting broccoli as the grand crisis of summer 2022. But for Claire Birch, the owner of Lincoln's Doddington Hall, an undersupply could prove disastrous. She's promised them to a wedding party, but her walled kitchen garden, recently restored to its historic glory, can only supply so much.
Doddington Hall is one of a handful of glorious farm shops profiled in the Channel 5 show Britain's Poshest Farm Shop. Its elite company includes Lord Newborough, eighth Baron of the Rhug Estate in North Wales, who counts the royal family as customers and Devon's Darts Farm Shop, a family business selling spa treatments alongside courgettes.
Most of these shops have more in common with Harrods Food Hall than a greengrocer. But they began life as places to sell produce direct to consumer. For all their luxury, they still do this job.
When food inflation bites, consumers with some wriggle room in their wallets can stock up on seasonal food. I can buy two cauliflowers for a pound and Kent's best potatoes by the sack at my local, Rose Farm Shop.
Michael Dart's father, Ronald, sold veg from a roadside shack. He can't have envisaged his sons would one day sell Agas as well as apples. But these fabulous food emporiums still do the job in hand. Dart says they got a better understanding of customer demographics when they began pandemic deliveries. He was surprised at the spread. He may have a 64-quid whole turbot on his restaurant menu, but he claims to feed the "salt of the earth", pointing out that their value meal packs are priced against cost and have actually come down over six months.
Jeremy Clarkson took on the Goop-reading Cotswold types when he opened his Diddly Squat Farm Shop last year. It has proved we have a taste for proper farm shops, and that they don't need to sell expensive candles.
Amy Coleman, the manager of the Rhug Estate shop, claims food inflation has some positives for the sector because the price gap between farm shops and supermarkets has decreased.
Who wouldn't choose the gently lit environment of a farm shop over an illuminated supermarket? I treat myself to a whirl around a posh farm shop the way other people go on shoe sprees.
For the best cheese counter, 10 types of tomato and obscure tinned goods, I'll make the trip to Macknade in Faversham, which started life as a tent on the family farm.
I love it all, posh or not.