California may have a bigger impact on what you eat than you realise. Sophie Morris discovers the trends it made popular, and what you can try at home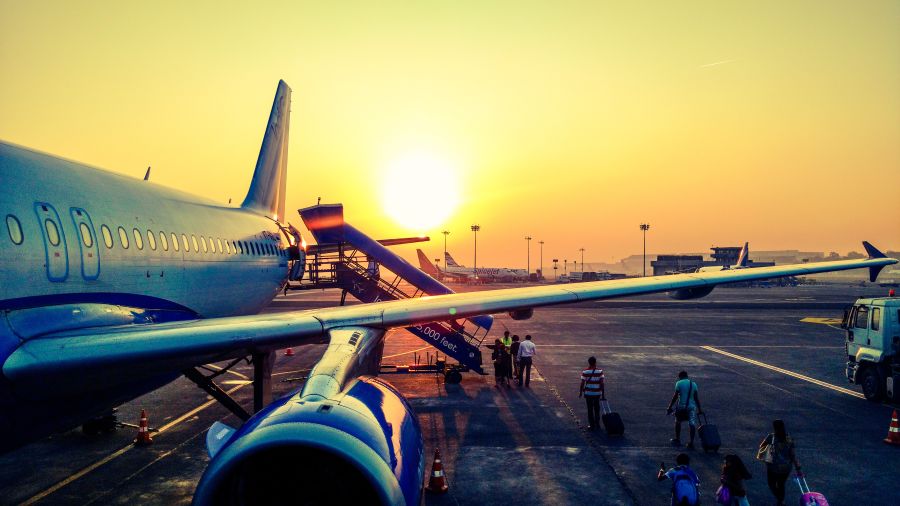 Ramen, poke, avocado on toast. Street food, food trucks, sourdough. Raw food, cold-pressed juice, tacos and burritos. The big food trends of recent years originated all over the globe, but it's unlikely we would have found them without their greatest cheerleader: California.
There are very few restaurants in the UK that describe themselves as Californian, but its influence is all over the way we're eating. If you own a Nutribullet, have looked into plant-based eating and have a thing for huevos rancheros, you too have been tickled by the tasty tentacles of Cali cuisine.
A TRAINING GROUND FOR CHEFS
The Golden State is twice the size of the UK and characterised by dramatic coastline and mountains, cities such as San Francisco and LA and vast stretches of agricultural land. Its 80,000 farms produce two thirds of the US's fruit and nuts and 13 per cent of all produce consumed there.
It's a cliché to call California a melting pot of food cultures, but its unique blend of residents from Mexico, Japan, Korea, China, and Hawaii (to name but a few) coupled with glorious growing conditions has made it a training ground for innovative chefs and interesting culinary ideas. All this comes without the pretension of rigorous European cooking traditions.
FRESH FOOD - AND THINKING
"There's an emphasis on really fresh produce and using what's in season," explains Eleanor Maidment, author of California: Living + Eating: Recipes Inspired by the Golden State (Hardie Grant, £22). "I grew up in Europe where people expect things to be done in a certain way. In California there's a freedom. Chefs aren't bound by rules and you get a lot more experimentation.
"The US approach of being able to do anything and be anyone filters through to food, and you end up with more creative, bold, daring and different combinations."
CALIFORNIA COMFORT
Hollywood and health fads hail from California, but so do flavoursome comfort foods. One of Maidment's favourite Californian dishes comes from the Korean-Mexican taco truck, Kogi BBQ. It's owned by Roy Choi, who was born in Seoul and moved to LA as a toddler, where his parents owned a Korean restaurant.
Outside the home he was eating Mexican street food and combined this with Korean beef stew to create his legendary mash-up dishes: short rib tacos and burritos. He also does a kimchi quesadilla. Maidment's short-rib tacos with simple slaw recipe is a nod to Choi, who was a co-producer on the 2014 road movie Chef, in which Jon Favreau finds deliverance through fast food on wheels. Choi was also one of the early chefs to develop a cult following on social media. This alerts devoted food hounds to dash between markets and festivals for the first taste of a new chilli dog or egg roll.
"Kogi was a food phenomenon, paving the way for the food trucks we started to see popping up worldwide and quite dramatically changing the way we eat out," says Maidment (pictured, below left). "I love the fusion aspect of California. It's a place that's built on immigrant communities.
"Ottolenghi pointed out recently that fusion has got a bad name, but when it's done well, it's amazing. When people understand different cuisines they can put them together knowledgeably and respectfully."
SIMPLE BUT ELEGANT
As a former food editor of Waitrose Food, Maidment has developed hundreds of Californian-inspired recipes for readers. At one point she did a plant-based cookery course and made vegan dumpling wrappers out of spinach juice and young coconut flesh, but she knows that most people don't want to spend more than half an hour cooking at home.
Her ode to California reflects this, and uses easily available ingredients. There's a crab omelette with chilli and sweetcorn for a decadent breakfast, and a cashew gazpacho which takes 15 minutes to prepare. The roast chicken with grapes and sourdough is a nod to the famous chicken and bread salad from San Francisco's Zuni Café, while the beetroot, goat's cheese, and stone fruit salad with an Indianspiced vinaigrette is inspired by a dish she ate in a café called Shed in the Sonoma wine region.
"It's colourful, fresh and thoughtful, and the light spiciness elevates a simple salad into something very different."
THE FARM-TO-TABLE MOVEMENT
California wasn't always such a fantastic place to eat. Of all its food heroes, Alice Waters is probably the best known and loved. She opened her restaurant Chez Panisse in 1979, and spearheaded the farm-to-table food movement, working closely with farmers and cooking with the best local, seasonal, and organic produce she could find.
She created a huge demand for this kind of food which in turn supported the farmers to produce more of it. It was a direct affront to industrial farming. Even if you think you've never eaten Californian cuisine, Waters' fingerprints are all over your heritage tomatoes and candy beetroot, as well as any ideas you may have about shopping locally or cooking sustainably.
Claire Ptak was the Chez Panisse pastry chef before she fell in love with a British boy and moved to the UK. She started selling her cakes, brownies, and cookies from a market stall before opening the Violet Bakery in 2010. She famously made a lemon and elderflower cake for the royal wedding in May 2018, and says that her Californian roots run through all of her baking.
"Everywhere. Seasonality, sensibility, fruit-led and fresh." Californian food is so popular in the UK, she believes, because it brings a little of the sunny weather over here with it.
SOURDOUGH AND BEYOND
It's possible our cool, damp climate means we can't survive on peachy salads and raw fish year-round, but California is also responsible for the sourdough renaissance, brilliant New World wines, and satisfying nut butters. "There's so much choice," says Maidment. "You can be in a big city, by the sea in Venice, or in Yosemite, and the range and scale is mindboggling."
She has wondered if she'll be criticised for writing about a cuisine she can't claim ownership of, but freedom, inclusivity and experimentation is the Californian way. We're lucky she's spreading the word.
'California: Living + Eating: Recipes Inspired by the Golden State' is out now (Hardie Grant, £22)